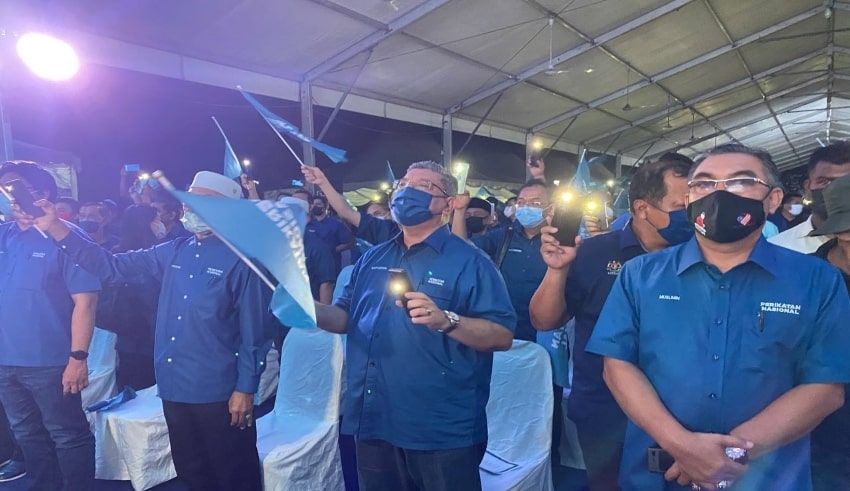 (C) Saifuddin Abdullah / Twitter
Malaysia – Foreign Minister Datuk Seri Saifuddin Abdullah underlined that Wisma Putra would make no announcements on nominees for Malaysia's envoys overseas.
"Wisma Putra will announce the names only when the persons have received documents of appointment from the Yang di-Pertuan Agong, and we will withhold the identities until there are none," he told a news conference after officiating the 3X3 Beach Basketball Competition in Beserah.
Saifuddin said this in response to a recent media report stating that Datuk Seri Tajuddin Abdul Rahman of Pasir Salak and Datuk Seri Nazri Abdul Aziz of Padang Rengas will be nominated as Malaysian ambassadors.
Previously, Saifuddin, who is also the Member of Parliament for Indera Mahkota, recommended all parties not to linger on the matter of appointments, stating that doing so would harm the country's relations with other countries.
Related Posts
Saifuddin also said that Malaysia's suggestion for Cambodian Foreign Minister Prak Sokhonn to serve as the Special Envoy of the Asean Chair on Myanmar, meeting with a variety of stakeholders during his March visit to Myanmar, was favorably accepted.
He said that the purpose of the meeting with the suggested parties was to ensure that the intended message is sent to all parties concerned, as each stakeholder has a unique role in Myanmar.
"He (Prak Sokhonn) did not respond publicly, but I have the impression that the idea was well-received, as he would undoubtedly do his best to see everyone," Saifuddin added.
At the recent Asean Foreign Ministers' Retreat in Phnom Penh, Cambodia, Saifuddin proposed that the Special Envoy of the Asean Chair on Myanmar meet with the National Unity Consultative Council (NUCC), a platform for dialogue and policy coordination comprised of the National Unity Government (NUG), elected Parliamentarians, political parties, interim state representative groups, civil society and nonviolent protest groups, and armed groups. Saifuddin also requested that the Special Envoy examine the conclusion of this year's Myanmar People's Assembly meeting, which took place from January 27 to 29.