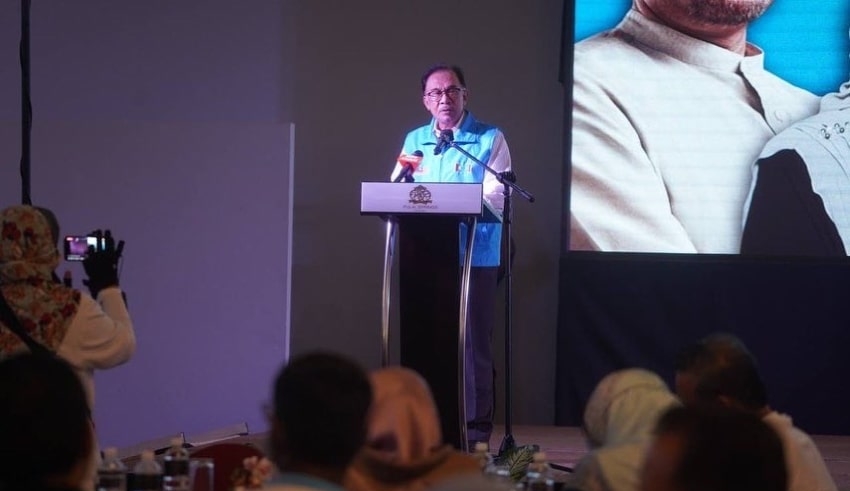 (C) Anwar Ibrahim / Twitter
Malaysia – Rafizi Ramli, a former vice-president of the PKR, has expressed his desire to return to politics, and the party's president, Datuk Seri Anwar Ibrahim, said he would welcome him back if he chose to do so.
Rafizi, as a member of the PKR and as a Malaysian citizen, has the authority to make whatever choice he desires, particularly in the political and democratic realms, according to Anwar.
"He is a member of the party, and he has the same rights as all of the other members." According to Astro Awani, they will always welcome his return to the political arena, and this involvement should and must include all of those who choose to participate.
This comes after party sources from within the PKR leadership said in a report that there would be a three-way fight for the position of deputy president of the party in the upcoming party elections in April, between secretary-general Datuk Seri Saifuddin Nasution Ismail, Perak PKR chief Farhash Wafa Salvador Rizal Mubarak and Rafizi.
Related Posts
Anwar, on the other hand, believes that it is too early to make any predictions.
The results of the PKR's party elections in April will determine the party's leadership from 2022 to 2025, with the party's National Congress scheduled for June 10-12.
Nominations for the party elections will be accepted from March 11 through March 19, and for the first time, PKR will allow voters to vote online.
As of 2019, Rafizi, who had been a close friend and advisor to Anwar, has decided to step out from politics.
The former Pandan Member of Parliament is well-known for revealing a number of corruption issues surrounding the previous BN administration. In the 2018 general election, Anwar's wife, then-PKR president Datuk Seri Dr Wan Azizah Wan Ismail, ran for the Pandan seat, which she won by a slim margin