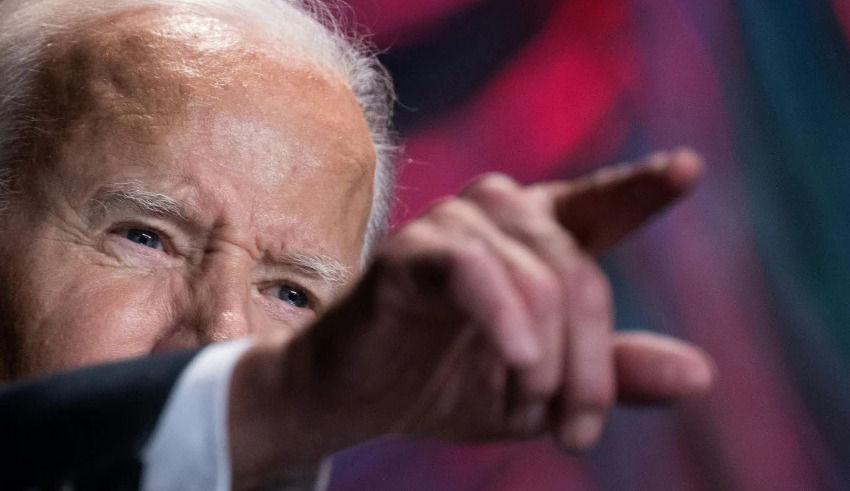 US President Joe Biden stated on Thursday (October 6) that for the first time since the end of the Cold War, the world faces the possibility of a nuclear "Armageddon" and that he is seeking a "exit ramp" for Russian President Vladimir Putin in the Ukraine crisis.
"Since Kennedy and the Cuban missile crisis in 1962, we have not confronted the possibility of Armageddon," Biden said at a Democratic party fundraising gathering in New York.
Biden stated that Putin is "not joking" when he threatens to use nuclear weapons to continue his invasion of Ukraine.
Biden made his unusually forceful remarks about the dangers posed by Putin's nuclear threats while addressing party supporters at a Manhattan event hosted by Rupert Murdoch's son, James Murdoch.
Referring to the nuclear standoff precipitated by the Soviet Union's deployment of missiles in Cuba, within easy range of the United States, President Biden stated that "for the first time since the Cuban missile crisis, we face a direct threat from the use of nuclear weapons if things continue on their current course."
Putin has made thinly veiled threats to deploy nuclear weapons if he feels he has exhausted all other options in his attempt to take tracts of Ukrainian land in the face of heavy opposition from the West-backed Ukrainian government.
Keep Reading
According to experts, these would likely be modest, tactical attacks. Biden cautioned, though, that a limited tactical strike may still risk igniting a bigger conflict.
Biden stated, "We've got a person I know fairly well." Putin "is not joking when he discusses the potential use of tactical nuclear weapons or biological or chemical weapons, as his military is drastically underperforming."
Biden stated, "I do not believe it is possible to unleash a tactical nuclear weapon without bringing about Armageddon."
"I'm trying to determine Putin's exit ramp," Biden stated. "Where does he locate an exit? Where does he find himself in a position where he not only loses face but also loses considerable power in Russia?"