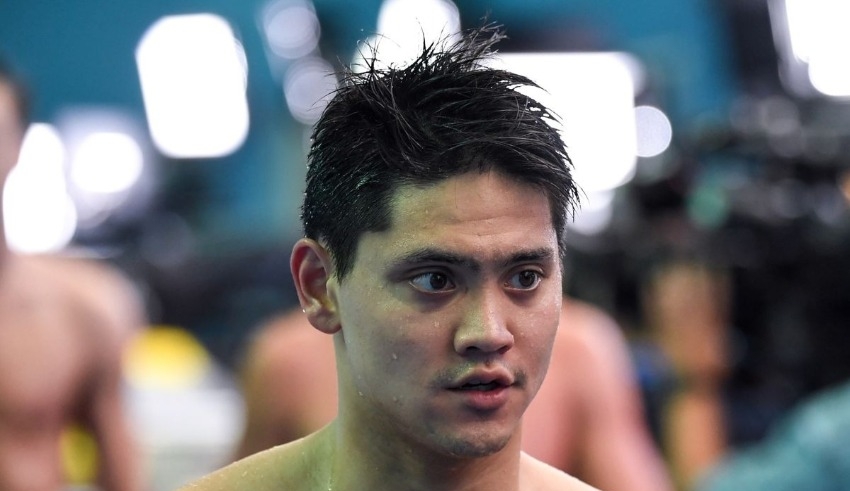 Joseph Schooling shot to prominence on a global scale after he triumphed in the 100-meter butterfly event at the Olympic Games held in Rio de Janeiro in 2016. He won the gold medal.
Since then, however, he has not been able to achieve the level of performance that earned him Singapore's first and only Olympic gold medal.
The confession that the 27-year-old made to taking cannabis in May of this year was revealed in a statement issued by the Defense Ministry on Tuesday (the 30th of August), which dealt a significant damage to his career.
Schooling, who was a student at the University of Texas at the time of his victory, won the 100-meter butterfly race at the Olympics, besting competitors such as Michael Phelps and Chad le Clos. This was Singapore's first Olympic gold medal. He also established a new Olympic record with a time of 50.39 seconds, breaking the previous record set by Michael Phelps in Beijing in 2008, which was 50.58 seconds.
After a successful showing at the Rio Olympics, Schooling flew back to Singapore, where she was greeted by hundreds of fans screaming and cheering for her at Changi Airport. In addition, he was given an official welcome in Parliament, which passed a vote congratulating him on his victory, which went down in history.
Related Posts
During Schooling's victory parade, which consisted of three stops, thousands of people lined the streets to applaud for him as he rode on a red open-top bus.
His travels took him to three different locations, beginning with the Singapore Sports Hub and winding through the Raffles City Shopping Centre, Marine Terrace Market, and Singtel Comcentre Plaza respectively.
Schooling made a point of stopping at each stop to sign autographs and take photos with his adoring admirers, while those who were unable to get close enough to him waved Singaporean flags and banners in his direction.
Schooling was not successful in defending his Olympic title in the 100-meter butterfly competition in 2021. He did not go to the semi-finals of the competition.
At the Tokyo Aquatic Center, he had a time of 53.12 seconds, which was good for last place in his heat and 44th place overall.
Schooling admitted in 2022 that he had used cannabis while he was on a temporary break from full-time national service in order to train for and compete in the Southeast Asian Games. He was away from Singapore at the time.
However, he admitted to using cannabis in May, despite the fact that his urine test for banned substances came back negative.
As a result of his repeated misuse of disruption privileges, the Ministry of Defense has decided that Schooling will not again be eligible for leave or disruption to train or compete while he is serving in the National Service.