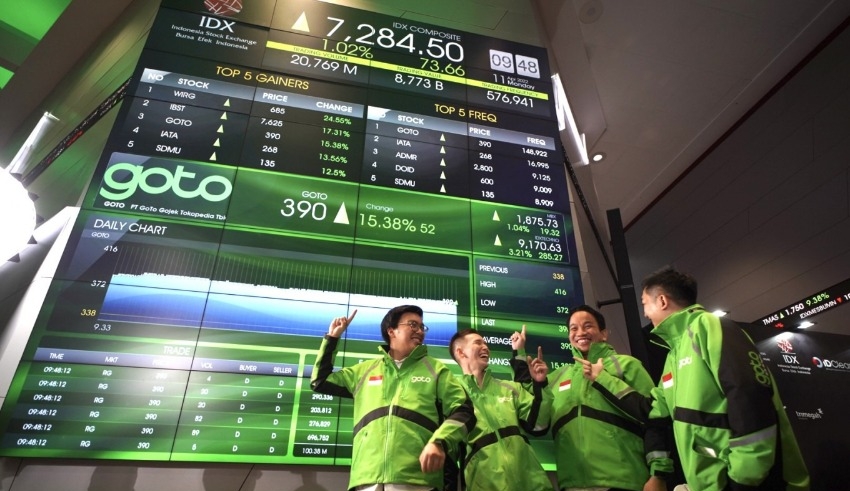 Shares of PT GoTo Gojek Tokopedia Tbk, the largest technology company in Indonesia, dropped by as much as 6.8 percent on Wednesday, a day after the company disclosed significant losses during the interim period and warned of an uncertain market forecast.
According to a report from Reuters on Tuesday, the company, which made its debut on the public market in April with a stock sale totaling $1.1 billion, is attempting to raise an additional $1 billion in the debt market. This move comes as the company faces mounting losses, which threaten to strain its financial health.
On Tuesday, GoTo announced that its net loss for the first half of the year had more than doubled to about one billion dollars. GoTo was founded last year by the combination of ride-hailing to payments provider Gojek and e-commerce pioneer Tokopedia.
Related Posts
Maximilianus Nico Demus, an analyst at the brokerage firm PT Pilarmas Investindo Sekuritas, stated that "We need to pay attention to the firm's (cash) burn rate and how long it will continue," adding that revenue growth was good, but the pace of rises in marketing costs was faster.
Shares of GoTo dropped as low as 302 rupiah before leveling down at 304 rupiah, representing a 6.2% decrease from their previous value. Since its initial public offering in April, the value of the company, which is backed by investors such as SoftBank Group Corp, Alibaba Group, and the GIC, the sovereign wealth fund of Singapore, has decreased by approximately 10 percent.