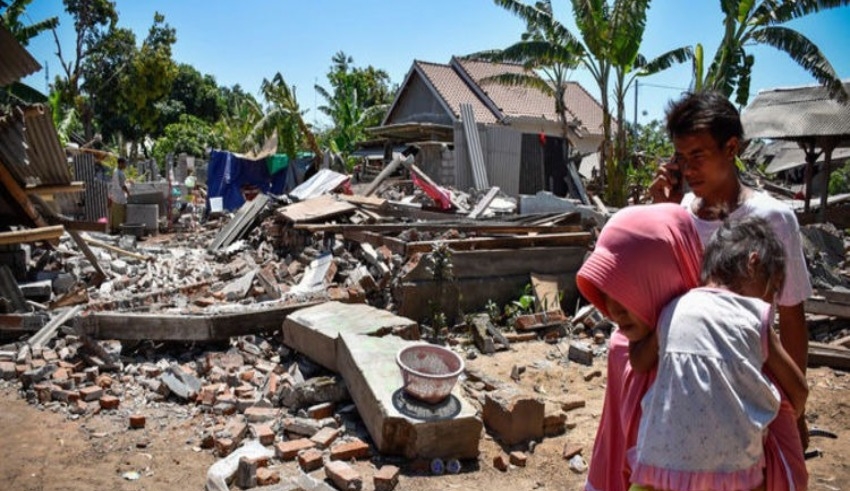 The popular tourist destination of Bali in Indonesia was rocked by a mild earthquake on Monday, although there were no early reports of damage or injuries.
According to witnesses, the earthquake, which was estimated to have a magnitude of 5.6 by Indonesia's meteorology and geophysics office (BMKG), lasted for almost one minute and caused a large number of individuals to flee from their homes and into the streets.
Witnesses reported that it took place at 16:36 local time, which corresponds to 08:36 GMT, and that it could be felt throughout the island and in neighboring Lombok. A request for comment was made to the officials working at the local and national disaster mitigation agencies, but they did not answer quickly.
According to BMKG, there will not be a tsunami.
Related Posts
The Semangko Fault, also known as the Great Sumatran Fault, is a dextral strike-slip fault that runs along Sumatra Island. It is the most notable fault in the western part of Indonesia (about 1,900 km). There is a connection between the subduction zone in the western part of Sumatra and the genesis of this fault zone.
Because of its location within The Ring of Fire, a large fault line that lies in the waters beyond Bali's southern coast, the island of Bali is exceptionally susceptible to being struck by a tsunami. The areas of Kuta, Tanjung Benoa, and Sanur in South Bali are the ones that are thought to be the most vulnerable to the risk.
The Indonesian archipelago can be found at the intersection of three different tectonic plates: the Pacific, the Eurasian, and the Indo-Australian plate. As a result of Indonesia's location at the core of a dynamic tectonic zone, the country experiences earthquakes nearly every day, on average, three times.