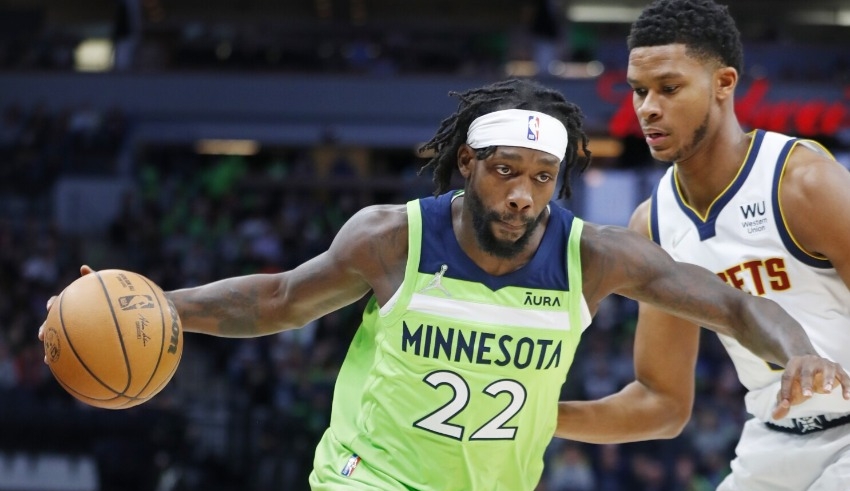 According to reports, the Los Angeles Lakers are going to strengthen their defensive capabilities.
According to reports from ESPN and The Athletic on the evening of Wednesday, August 24, Patrick Beverley, who has been named to the All-Defensive Team three times, would be traded from the Utah Jazz to the Los Angeles Lakers in exchange for Talen Horton-Tucker.
Stanley Johnson is reportedly going to be in Utah as well, as reported by ESPN.
Beverley would be returned to the team that chose him in the second round from the University of Arkansas in the 2009 draft as a result of the trade. Beverley was never able to play for the Lakers since his rights were instantly traded to the Heat; yet, he was also never able to play for the Heat.
In the beginning of his professional career, the 6-foot-1 guard played for teams in Ukraine, Greece, and Russia.
Beverley made his long-awaited debut in the National Basketball Association (NBA) in January 2013 with the Houston Rockets, where he played for a total of five seasons. Four seasons with the Los Angeles Clippers followed before Beverley spent last season with the Minnesota Timberwolves.
Related Posts
In a deal that took place one month ago, he was moved from the Timberwolves to the Utah Jazz as part of the package that included center Rudy Gobert.
In 58 games (54 starts) for the Timberwolves, Beverley, who is now 34 years old, recorded 9.2 points, 4.6 assists, 4.1 rebounds, and 1.2 steals on average. In the 526 games he has played over the course of his career, he has posted lifetime averages of 8.8 points, 3.5 assists, 4.3 rebounds, and 1.1 steals (428 starts).
Horton-Tucker, a guard who is currently 21 years old, has spent all three of his seasons in the NBA with the Lakers. His career norms have been 9.3 points, 2.8 rebounds, and 2.6 assists per game, but he finished the previous season with 10 points, 3.2 rebounds, and 2.7 assists per game.
The forward Johnson, who is currently 26 years old, is expected to sign with his fifth NBA team. In the one and only season that he played in Los Angeles, he averaged 6.7 points and 3.2 assists per game. His career totals are 6.3 points scored and 3.1 assists handed out.