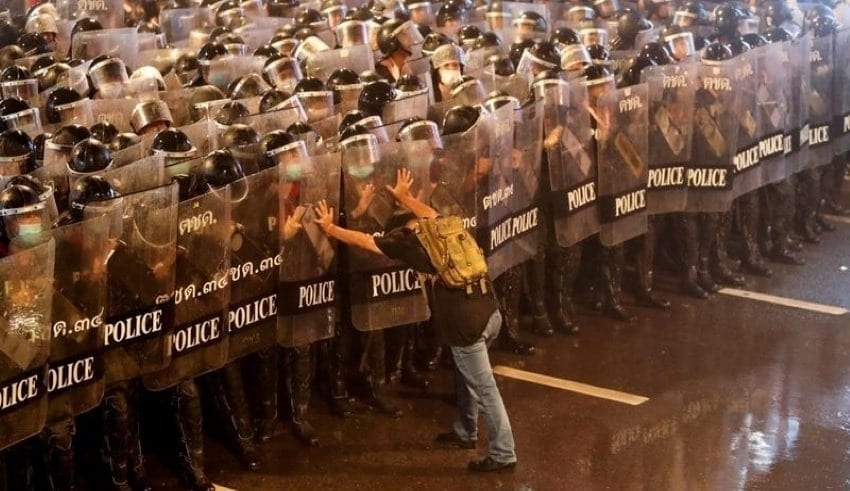 The Thai Protesters are escalating against the monarchy, the grip on power of Prime Minister Prayuth Chan-Ocha is getting more tenuous by the day. A poll published by Bangkok's Suan Dusit University showed that more than 62 percent of participants said the main reason for the recent protests was discontent with Prayuth.
For more than six years, the former army chief has governed Thailand, taking power in a 2014 coup and returning as premier following last year's elections under a constitution produced by his military regime. In the face of repeated deadlines set by demonstrators to step down, Prayuth has so far declined to resign. He said during a special parliament session this week that the government would restart a stalled constitutional reform process in November and accused several lawmakers of having "short memories."
But even though Prayuth quits, demonstrators insist they're not going anywhere until the royalist elite's engineered political system is gone, too. That means their other demands will continue to be moved forward: a more inclusive constitution and greater transparency for King Maha Vajiralongkorn.
The growing determination of key demonstrators shows that to end the campaign, there is no simple short-term solution. Hong Kong-style tactics have been implemented to keep the police off balance, prompting Prayuth last week to lift a state of emergency in Bangkok after authorities failed to impose it. The Thai protesters are looking to upgrade the royalist establishment that has ruled the country for most of its history, much like the Hong Kong protests that made demands for democracy that threatened an entrenched force.
Although China has managed to curb large-scale protests by imposing a draconian national security law, Thailand 's leaders may face a higher risk of reacting more aggressively. Any action that leads to bloodshed-which has taken place throughout Thailand 's history, most recently in 2010-could further damage an economy that is still reeling from the pandemic, dependent on trade and tourism. The SET Index of Thailand's benchmark has dropped nearly 24 percent this year, the most in Asia.
According to Siripan Nogsuan Sawasdee, head of the Department of Government at Chulalongkorn University's Faculty of Political Science, Prayuth will accept resignation only if the government lost credibility due to the use of force on protestors or an economic crisis.
The structure that allowed him to take power without standing in the election is still in place, even if Prayuth goes. The constitution now offers a vote for the prime minister along with the 500-member lower house to the 250-member senate, which is appointed by the military, stacking the odds in favor of the establishment candidates. For this reason, Deputy Premier Anutin Charnvirakul and former Premier Abhisit Vejjajiva, who were both nominated for prime minister during the last election, are potential substitutes for Prayuth.
Related Article: https://www.theasianaffairs.com/thailand/2020/10/27/the-non-stop-mass-rally-and-the-role-of-germany-as-intermediary-in-the-protest-over-prayut/