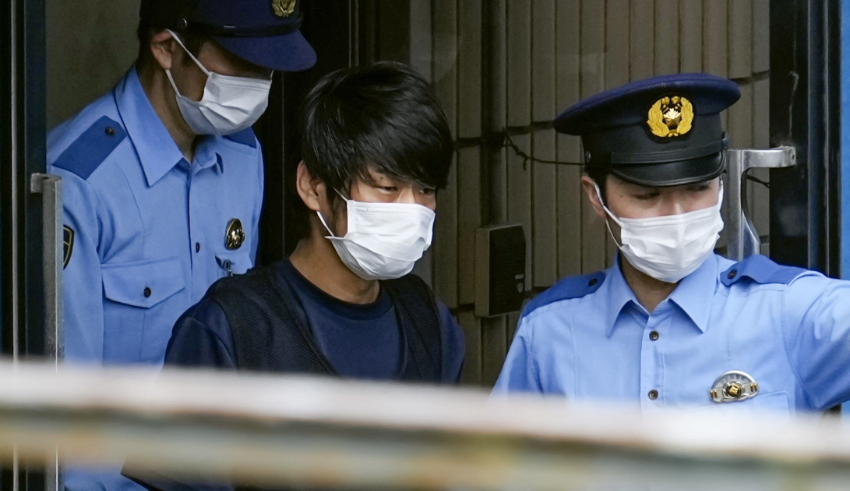 According to reports from Japanese media on Saturday, July 23rd, the individual who is accused of carrying out the assassination of the former prime minister of Japan, Shinzo Abe, will undergo psychiatric examination until later this year.
Tetsuya Yamagami, a 41-year-old unemployed man, has been recognized by the police as the person who approached Prime Minister Abe when he was giving a campaign address on a street corner on July 8th and opened fire with a homemade gun.
According to the Nikkei and other media outlets, a court in Nara, which is located in western Japan and is where the suspect lived as well as where the shooting took place, granted the request of prosecutors that Yamagami be detained for psychiatric evaluation.
Outside of regular work hours, it was impossible to get a comment from the prosecutors at Nara.
According to the Nikkei, the investigation will continue until November 29th, and at the end of it, a decision will be made regarding whether or not Yamagami will be prosecuted for the shooting.
Related Posts
On Friday, July 15th, officials from Japan's top police agency began their investigation into security lapses blamed for the assassination of former Japanese Prime Minister Shinzo Abe a week ago in western Japan, where people brought flowers to pray for the influential but divisive former leader. The assassination took place in a location where people brought flowers to pray for Shinzo Abe.
Mourners bearing bouquets stood in a lengthy line outside of a railway station in Nara, which is located in western Japan. At the table, they laid flowers and said prayers for the deceased.
Some people observed a moment of silence in the late morning, close to the time that the suspect fatally shot the country's longest-serving prime minister. The suspect's ultra-conservative views on security and wartime history have divided views in and outside of Japan. Some people observed the moment of silence.
A group of detectives from the National Police Agency visited the scene of the shooting on Friday, a day after Prime Minister Fumio Kishida stated that "issues with the security measures" were to blame for the death of Prime Minister Abe.