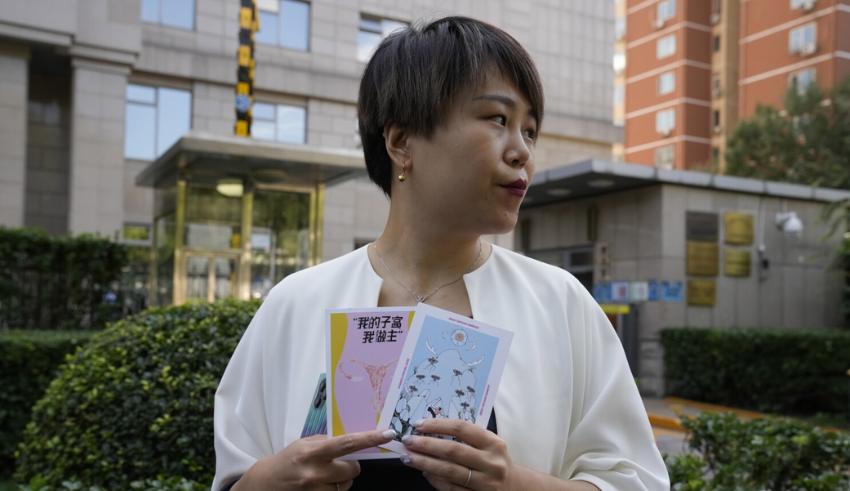 A Beijing single woman who wanted to freeze her eggs unsuccessfully challenged the practice in court, which is exceptionally unusual in China.
The Beijing Chaoyang Intermediate People's Court ruled that the hospital did not breach the woman's rights by denying her request to freeze her eggs. On Friday, almost three years after Teresa Xu first filed her lawsuit, she finally received the court's verdict.
In China, the law simply stipulates that a "husband and wife" can have up to three children, rather than prohibiting services like fertility treatments for those who are not married. Hospitals and other organizations usually enforce these rules by requiring couples to present marriage licenses. Women who choose to have children while unmarried have faced significant barriers to receiving public benefits, such as maternity leave and health insurance that covers prenatal care.
Xu, then 30 years old, enquired about egg freezing at the public Beijing Obstetrics and Gynecology Hospital affiliated with Capital Medical University in 2018. After the first round of tests, she was told that she could not continue because she lacked a valid marriage certificate. They both encouraged her to start a family quickly, she added.
Related Posts
Xu, who is single, decided to have her eggs frozen so that she would always have the possibility of having children.
"I think this lost lawsuit, it's not an attack on single women's reproductive rights, maybe it's a temporary setback," she made the announcement in a brief video posted to her WeChat account.
When Xu first brought her case to court in 2019, widespread publicity was provided by the Chinese media, including some official media. According to local outlets, her lawsuit against the facility was the first of its kind in the country.
The hospital had claimed, the verdict states, that there are health hazards associated with egg freezing. It also warned that there would be "problems" associated with postponing birth, including health concerns for the woman, and "psychological and societal problems" if the parents' ages were very different from that of their child.
The hospital further clarified that healthy people were not eligible for egg-freezing services because of the risk of infection. Xu has stated her intent to file an appeal of the decision.
"There will definitely be a day (when) we will take back sovereignty over our own bodies," she added to her statement.