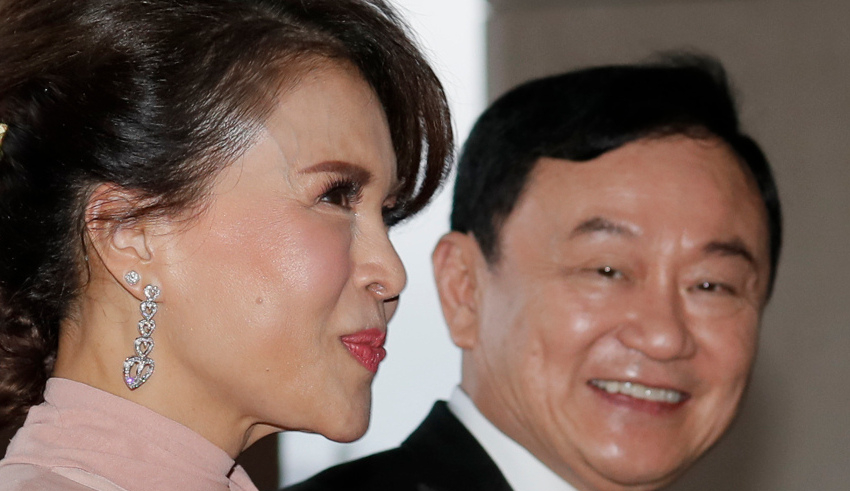 Prime Minister Prayuth Chan-ocha walked out of a press conference this week at the mere mention of Thailand's deposed former premier Thaksin Shinawatra, angered by rumors of the exiled political heavyweight's long-anticipated comeback.
As a commander in a royalist military that deposed the administrations of Thaksin in 2006 and his sister Yingluck in 2014, Prayuth's animosity for the affluent Shinawatra family dates back more than a decade.
Prayuth, 68, might face Thaksin's youngest daughter, Paetongtarn, in an election scheduled for May. Paetongtarn has twice as much support as Prayuth, according to recent surveys on who should be Thailand's next prime minister.
"Do not discuss that guy." Prayuth replied, "I don't like it," in response to a reporter's inquiry regarding Thaksin on January 25, before leaving the platform and exiting the venue.
Keep Reading
Former telecoms magnate and Premier League football club owner Thaksin has been at the center of 17 years of intermittent unrest in Thailand, despite living in self-imposed exile primarily in Dubai since 2008 to avoid a jail sentence that he claims was engineered by rivals in the military and the conservative establishment.
Thaksin, 73, has been promoting his daughter's candidacy and on Tuesday accused Prayuth of dragging his feet on dissolving parliament, saying that he will soon return to Thailand.
The 36-year-old Paetongtarn announced last week that she is willing to serve as prime minister for the Pheu Thai Party, which won the most seats in the 2019 election but not enough to form a government.
Since 2001, the Shinawatras and its allies have won historic majorities in five elections, campaigning on Thaksin's name and populist policies that have gained them the support of working-class Thais.
Prayuth, who has formed a new party, is anticipated to seek the premiership once more after eight years as junta ruler and leader of a coalition of 17 parties.