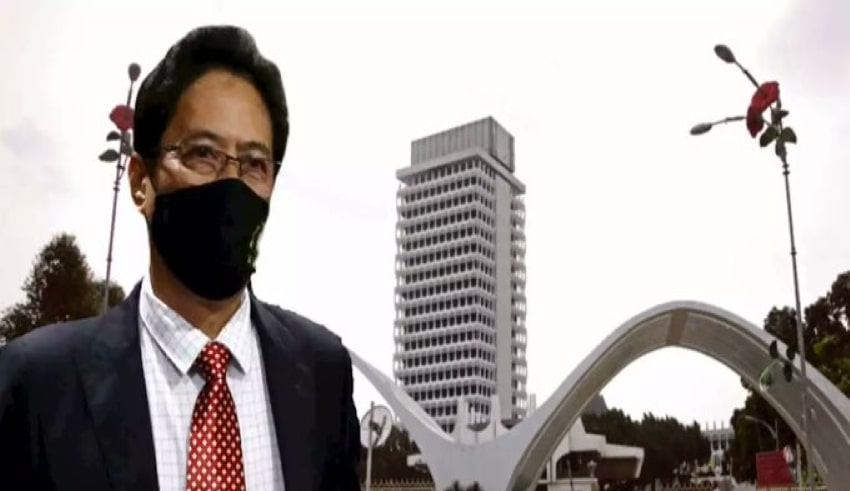 (C) Lim Kit Siang / Twitter
Malaysia – The 'Catch Azam Baki' campaign declared that it will stage a peaceful street demonstration in response to the Malaysian Anti-Corruption Commission's (MACC) head commissioner, Tan Sri Azam Baki's, apparent passivity.
The movement, which is comprised of civil society and political parties, said in a statement that the demonstration will take place on January 22 at 11 a.m. outside the Sogo shopping mall located in Kuala Lumpur.
The group also chastised Azam for refusing to comply with the Parliamentary Select Committee on Agencies under the Prime Minister's Department on his stock trading activities in order to avoid dealing with structural difficulties.
Azam has instead opted to file a RM10 million lawsuit against Lalitha Kunaratnam, a Malaysian journalist for the Asia-based Independent News Service, for disclosing the facts of these acts in two reports, according to the statement.
"Under such duress, the true narrative is kept hidden and additional questions are raised.
"In fact, Azam insulted the Yang di-Pertuan Agong's (YDPA) name and position by claiming that any report on this matter is an insult to the YDPA.
"A number of proposals have been made to fix this problem. The MACC will be restructured, as well as placed under Parliament, the membership of MACC members will be changed, and an Independent Anti-Corruption Commission will be established.
Related Posts
"However, none of this will be possible until the legal procedure, which should have begun with the detention of Azam by the authorities, is initiated promptly."
"If that does not happen, people in power are likely to pronounce the matter closed," the group stated in a joint statement.
They also added that the country is already engulfed in corruption, citing former Prime Minister Datuk Seri Najib Razak's conviction, for which he was given a sentence to serve 12 years in jail and an RM210 million fine, a judgment that he has appealed. The conditions in the region worsened, according to the movement's members, as floods hit various states, leaving people impacted unable to rebuild.