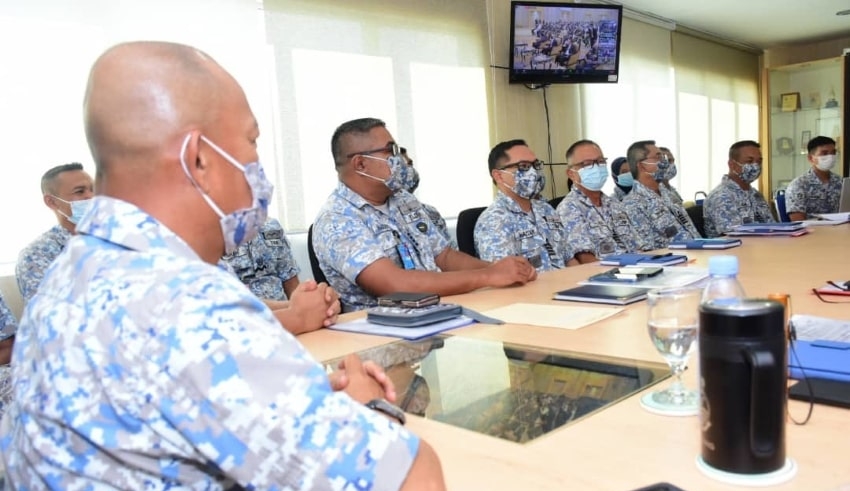 (C) HishammuddinH2O / Twitter
Malaysia – On January 27, the Defense Ministers of Malaysia, Indonesia, and the Philippines will meet to discuss steps to reinforce the Trilateral Cooperative Arrangement (TCA) in order to improve security in the Sulu Sea, Sulawesi, and Sabah's east coast.
Senior Defence Minister Datuk Seri Hishammuddin Hussein said he had previously indicated to his counterparts in Indonesia and the Philippines his intention to boost armed forces cooperation through the TCA.
"They have indicated agreement, and a conference of Defense Ministers comprising Malaysia, Indonesia, and the Philippines will take place on January 27 to discuss this."
He said at a news conference after touring Kukusan Camp that In their previous meeting, the Chief Minister of Sabah (Datuk Hajiji Noor) expressed his desire to improve security.
He said a new RM646.15 million military base will be constructed at Felda Sahabat, Lahad Datu, to improve security on Sabah's east coast, with building set to begin this year.
"A new army brigade with an infantry battalion unit would be established during the building of the camp in an endeavor to further increase the army's competence and readiness level in coping with present challenges," he added.
Meanwhile, Hishammuddin claimed that security operations along Sabah's east coast worked successfully last year, adding that they were able to cope with threats such as ransom kidnappings, piracy, smuggling, illegal immigration, and insurgents.
Related Posts
"Last year, we were able to seize drugs worth RM3.34 million, contraband cigarettes and controlled items worth RM1.38 million, detain 154 unauthorized immigrants, and confiscate 393 boats with the help of the police and the Malaysian Maritime Enforcement Agency (MMEA), and there was no new report of kidnapping on the east coast of Sabah," he said.
Furthermore, he stated that eight battalions are now monitoring the security of Sabah's east coast, with four battalions operating and four others on standby to cope with any potential danger. He stated that, despite the fact that the Malaysian Armed Forces are stationed in Sabah at all times, there is no reason to be complacent since much more has to be done to ensure the safety of the people and the state.