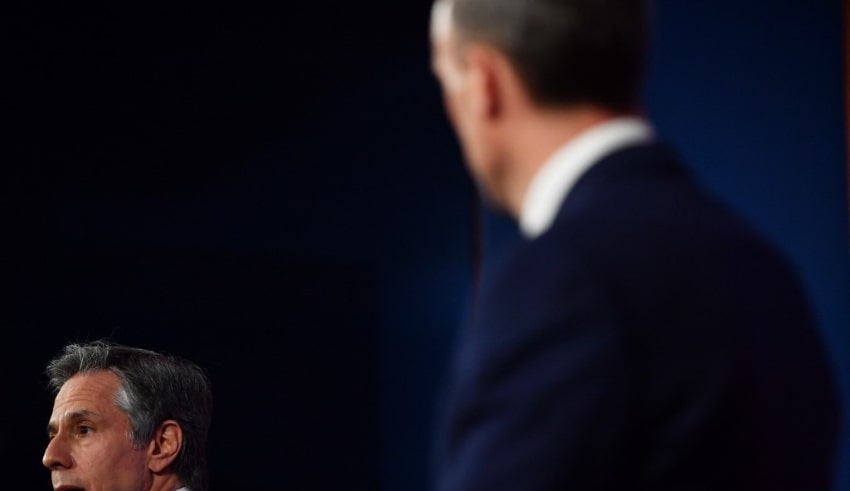 As Secretary of State Antony Blinken prepared to push Asean to designate an envoy, the US claimed that Myanmar's military leader was just buying time with a two-year election deadline.
Blinken is virtually participating in a week of discussions with foreign ministers from the Association of Southeast Asian Nations (Asean), which is the latest attempt by President Joe Biden's administration to engage a region at the forefront of US confrontation with China.
Related Posts
Prior to the Asean talks, Myanmar's junta commander vowed to hold elections and abolish the rule of emergency by August 2023, extending an earlier deadline set when the military ousted democratic leader Aung San Suu Kyi and seized power on February 1.
According to a senior US official, the declaration is a call for Asean to speed up its efforts because it's apparent that the military junta chief is just buying time and wants to keep extending to its own benefit which gives Asean more reason to become involved in the matter and uphold the conditions of the five-point plan that Myanmar also signed up to.
In April, Junta leader Min Aung Hlaing presented himself in a crisis conference with Asean countries representatives, which resulted in the so-called consensus declaration, which asked for an immediate cessation of hostilities and the appointment of a regional special envoy.
However, the junta commander eventually distanced himself from the remark, there was no special envoy appointed, and over 900 people were allegedly dead in the six-month crackdown on opposition.
Asean is not recognized for its combined diplomatic clout, and its summits have repeatedly set the US and China against one another in their quest for influence.
According to the US official, Blinken would discuss Beijing's "coercion" of Asean states in the tumultuous South China Sea, as well as human rights issues within China.
Last week, US Defense Secretary Lloyd Austin visited Southeast Asia, where he stroke the matter of the South China Sea, stating Beijing's claims were unfounded under international law.
This month, Vice President Kamala Harris will go to Singapore, a longstanding US partner, as well as Vietnam, which has become increasingly close to Washington despite wartime memories.
Indonesian Foreign Minister Retno Marsudi is expected to meet Blinken in person in Washington this week while Deputy Secretary of State Wendy Sherman earlier visited Indonesia and Thailand as well as Cambodia – often seen as the most pro-Beijing Asean nation.