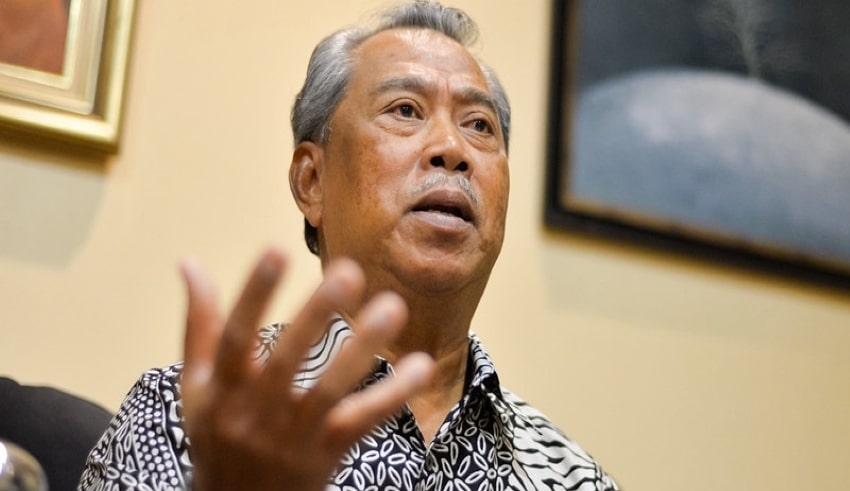 Electoral reform activist Bersih 2.0 said that Tan Sri Muhyiddin Yassin should either call for a vote of confidence or resign from his post as Prime Minister after UMNO's withdrawal of support.
The watchdog said in a statement today that dragging out the political instability is an irresponsible action to prolong political instability as well as refusing Malaysians a functional state at a time when the country is coping with a rising pandemic and a failing economy.
Related Posts
Regardless of the Health Director General's contested recommendation for a 14-day ban, if Muhyiddin thinks he can still command a majority, he must assemble the Dewan Rakyat as soon as possible and present a motion of confidence in himself.
The group stated that if Muhyiddin refuses to acknowledge his majority and refuses to back down, he should be removed by the King to allow for the appointing a new Prime Minister in accordance with Article 43(2a) of the Federal Constitution.
This came following UMNO president Datuk Seri Ahmad Zahid Hamidi declaration that a sufficient number of UMNO MPs had signed a declaration withdrawing support for Muhyiddin and the PN administration.
Zahid had accused Muhyiddin and his government of disobeying and insulting the King by neglecting to adhere to the Emergence Ordinances for deliberation in both Houses of Parliament in conveying the party's supreme council's unanimous decision.
If Muhyiddin quit or was removed, the way to determine if any have gained a viable majority is for the Agong to use his discretionary authority under Article 40(2) of the Federal Constitution to seek the leaders of major political parties to do so, the group stated.
It also implored all parties to safeguard the institution of constitutional monarchy by not pushing the Palace to act contrary to the Federal Constitution and Westminster constitutional conventions.
Despite the fact that individual MPs may function independently from their party's viewpoint, and the necessity for a new government to be tested by a vote of confidence after it is sworn in, Bersih 2.0 argued that the process of creating a government should be party-based in the early stage.
It stated that calling in every MP would simply increase the probability of seat-buying, extending the political deadlock, putting the country's government on auto-pilot, and eventually weakening the credibility of parliamentary democracy and constitutional monarchy. Before implying that any partisan conduct may result in future retaliation, it also encouraged the bureaucracy, police, and military to maintain complete neutrality while elected political leaders discuss the creation or retention of a new administration.