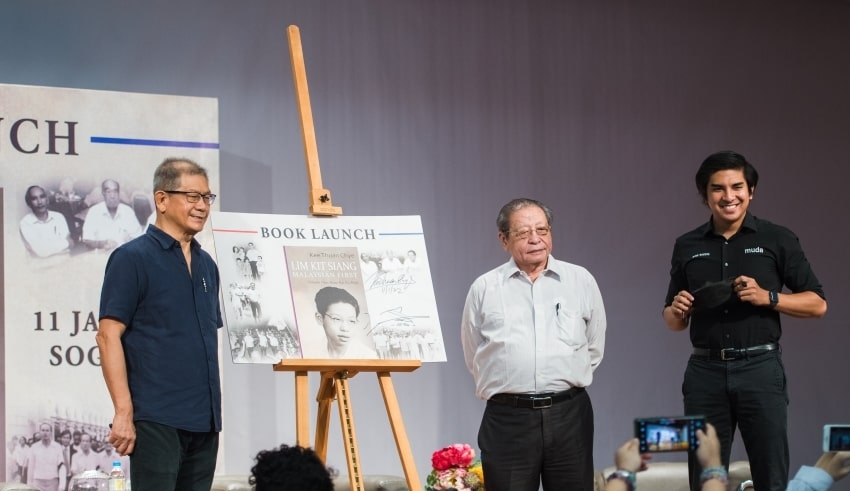 (C) LimKitSiang / Twitter
Malaysia – Opposition member Lim Kit Siang said today that Malaysian Anti-Corruption Commission (MACC) chairman Tan Sri Azam Baki, who is implicated in a stock trading scandal, has not been cleared of all charges and should therefore take a leave of absence.
While the Securities Commission (SC) may have ended its investigation, the Iskandar Puteri MP stated that, contrary to Azam's allegation in a subsequent statement, the SC's announcement yesterday did not clear him.
Lim said in a statement that only a fool would interpret the Securities Commission announcement as entirely clearing Azam of any legal violations and declaring Azam to be so blameless.
Other authorities, including the Parliament Select Committee for Agencies Under the Prime Minister's Department, had yet to complete their investigations into Azam, he said.
As a result, he recommended that the Cabinet tell Azam to take time from work until all investigations are concluded.
He added that if the Cabinet would do nothing, it implies the Cabinet accepts that the Securities Commission statement is a declaration that Azam is innocent, then Malaysians are right to judge the current Cabinet as the worst Cabinet in Malaysian history under nine Prime Ministers.
The Supreme Court announced on Tuesday that it had completed its investigation into Azam's tumultuous acquisition of public stock and found no compelling proof that he had broken stock trading regulations.
Related Posts
After Azam openly revealed in a press conference that Nasir Baki, his brother had borrowed his stock trading account with his approval to acquire millions of shares in two publicly traded firms in 2015, the SC started looking into the matter earlier this month.
The Supreme Court said it couldn't say for sure if Azam broke section 25(4) of the Securities Central Depository Act 1991 (SICDA), which states that a trading account must be created in the name of the beneficial owner or an authorized nominee.
Azam made a statement shortly after, claiming that the SC had declared him not guilty. Lim today expressed his dissatisfaction with the Supreme Court's decision absolving Azam.