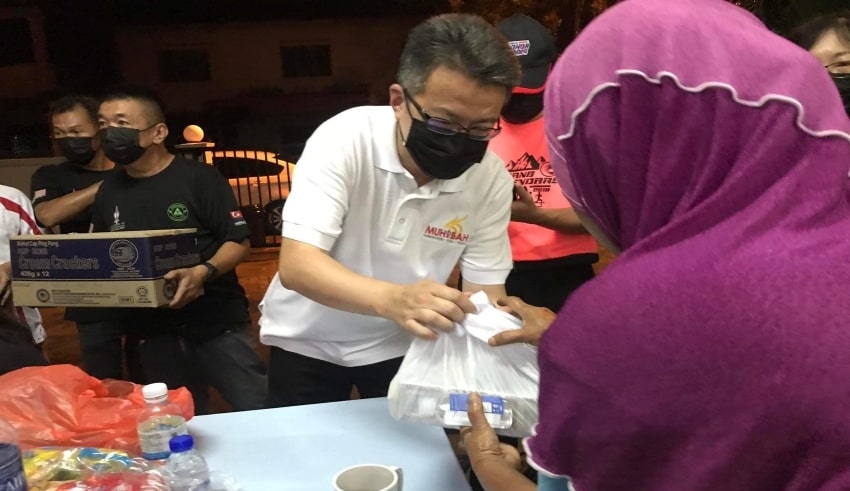 (C) LiewChinTong / Twitter
Malaysia – As the state poll is approaching, DAP's Liew Chin Tong has called for the state voters to be the catalyst for a national reset by voting for Pakatan Harapan and its supporters in both state and federal elections.
According to him, given that the state assembly has now been dissolved, the people must fight it out and use Johor to alter the course of history. He also added that the public may express their support for Pakatan Harapan (PH) and its partners.
"Let Johor be the starting point," remarked the DAP senator, a Johor native.
"A newly realigned force of good will emerge from Johor will win this election to transform the state and the nation, and provide better lives to Bangsa Johor."
Liew remarked that when Malaysia reaches a turning point, Johor is frequently the launching state that makes history, highlighting the state's key role in producing political groups that have come to influence the country throughout its modern history.
Related Posts
Johor was a significant state for the current DAP, one of three component parties that make up PH, in delivering the parliamentary seats the coalition required to assume administration at the federal level in May 2018.
Harapan won 18 of Johor's 26 parliamentary seats and 36 of the state's 56 seats in the general election on May 9, 2018, a feat previously inconceivable.
According to Liew, Johor provided over 20% of the 98 seats gained by Pakatan Harapan on the Peninsula.
The DAP senator claimed that Johor voters should not elect BN and Umno because a win for the alliance will benefit accused corrupt leaders like as former Prime Minister Datuk Seri Najib Razak and his deputy, Datuk Seri Zahid Hamidi, rather than the people.
"Except for the Umno leadership of Datuk Seri Najib Razak and Datuk Seri Zahid Hamidi, as well as Datuk Seri Khaled Nordin and Datuk Seri Nur Jazlan Mohamed, both their frontrunners in Johor who pushed for dissolution, the Johor snap polls declared will not serve the people's interests," he said.