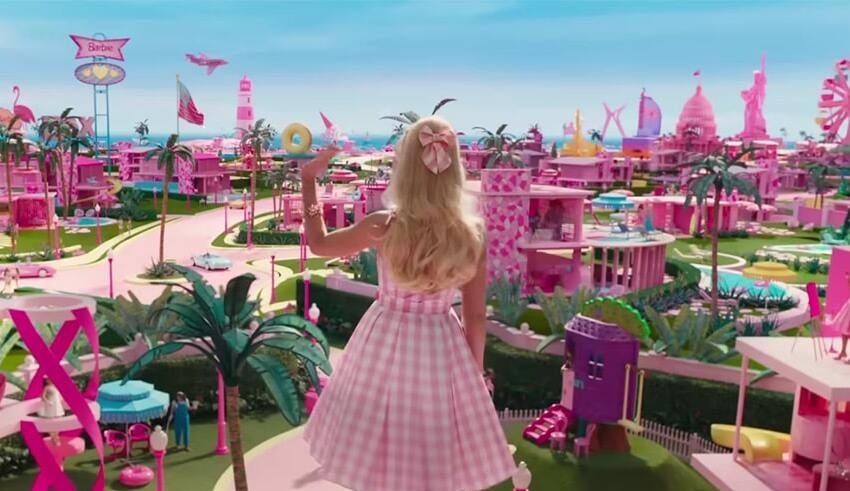 Everyone can be Barbie (or Ken) in Barbie Land, and Twitter users are engaging in the fun.
Tuesday, spectators reacted enthusiastically to the release of a new teaser and advertising for the highly-anticipated "Barbie" film, which is scheduled for release on July 21.
In addition to Margot Robbie and Ryan Gosling as one version of the legendary Barbie and Ken, the film boasts a large cast of ten additional Barbies and four additional Kens, including Issa Rae, Dua Lipa, Simu Liu, and Ritu Arya.
Every character received a poster and a description, with Barbies holding a variety of honors while Kens are primarily described as "simply Ken."
Keep Reading
In addition to the video and posters, the "Barbie" team published a selfie generator that allows fans to place themselves in Barbie Land. Anyone can upload their photos into the application to generate their very own "Barbie" posters, complete with captions describing what type of Barbie or Ken they are.
Some Twitter users altered their own Barbie memes, while others had a field day with the generator.
A person added, with a picture of Angela Bassett attached, "This Barbie is doing the thing," referencing to Ariana DeBose's famous rap about her.
While consumers utilized the Barbie selfie generator to place themselves into the Barbie realm, they also delighted in recognizing themselves in the film.
Although its premise remains uncertain, the hype surrounding the film is unmistakable. Fans have indicated that they are now prepared to purchase tickets.