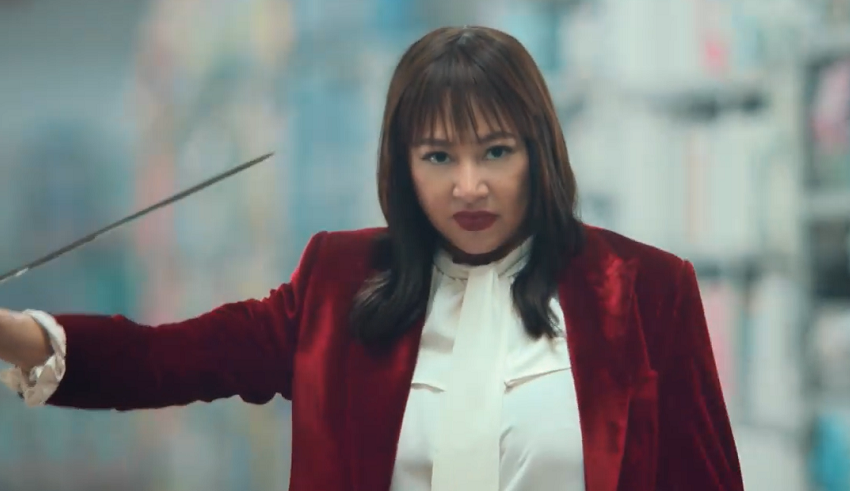 In a parody of the newest Korean crime action flick Kill Boksoon, Rufa Mae Quinto demonstrates her style of comedy and acting abilities.
The parody movie titled Kill Boksoon: Todo Na 'To and released to Netflix's social media channels depicts Rufa as the eponymous character purchasing fish sauce at a 70% discount.
Nevertheless, the cashier informs her that the promotion has finished and she must pay the full amount, which frustrates her because she was only notified of this after the cashier had scanned all of her products.
She then overturns the bottles and pulls out a revolver before shooting the displayed bottles of patis. Then, she uses a hand axe to smash the promotional banner.
In the following scenario, Rufa Mae pulls out a katana and walks towards a cashier who has drawn an umbrella as a weapon. Following this, they engage in a humorous battle, with certain moments from the original film being replicated.
Keep Reading
Informing the clerk that she will not be cooking with patis, the comedienne-actress requested a refund and urged the cashier to cancel the entire transaction.
Netizens adored the parody and commended Rufa's acting, with others suggesting that the streaming service could create an actual parody of the film starring her.
"Netflix should develop a spoof film version of Kill Boksoon starring Rufa Mae Quinto," one Internet user said.
Another netizen noted that Rufa "never failed to entertain" him, while a third mentioned that her parody nearly caused them to drop their coffee.
In the meantime, one Internet user remarked that Rufa has the ability to play a serious, leading part and stated their desire to end typecasting in Philippine Entertainment.
"I hope that typecasting in Philippine entertainment, particularly among comedians, will be eliminated, and that they will be accorded not only equal treatment but also equal rights and everything else. I wish to see Ms. Rufa in a major action or suspense role, whether in a television series or film," they added.
On the other hand, other netizens remarked that the parody's cinematography has a Korean aesthetic.