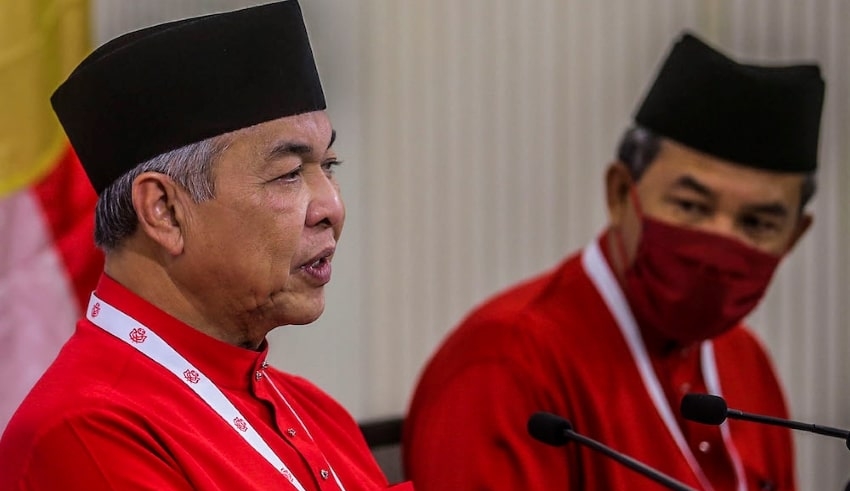 Malaysia – UMNO's president Datuk Seri Ahmad Zahid Hamidi said that the party's decision not to collaborate with Parti Pribumi Bersatu Malaysia in the 15th general election (GE15) has been finalized.
According to Ahmad Zahid, the decision was not simply a result of a resolution passed by the party's supreme working council but was the result of a grassroots voice at the 2020 UMNO General Assembly.
Related Posts
He also stated that UMNO took a strong position against the establishment of the Perikatan Nasional political alliance during the 15th General Election as well, while insisting that the Barisan Nasional should be strengthened instead.
To summarize, all of the resolutions passed by the UMNO 2020 General Assembly are centered on the GE15, which will be conducted as soon as the Covid-19 pandemic has been dealt with to the best of the organization's ability.
A statement issued recently by UMNO's president said that "GE15 is very essential in order to return the mandate to the people and to establish strong political stability in the nation."
Before confirming his support for UMNO's vice president Datuk Seri Ismail Sabri Yaakob, Zahid was accused by a number of quarters of conspiring to support Opposition Leader Datuk Seri Anwar Ibrahim. He later clarified that the Malaysian Family government's establishment after the downfall of the PN government last August was only to make sure the government administration's continuation and was not a permanent decision.
He added that the continuation of the administration of a government that is merely temporary until Parliament is dissolved to pave room for the GE-15.
He said that the temporary administration was formed in light of the still-fragile political environment and the danger posed by the Covid-19 pandemic. Ahmad Zahid said at the January assembly that UMNO would not work with Anwar, the DAP, or Bersatu.