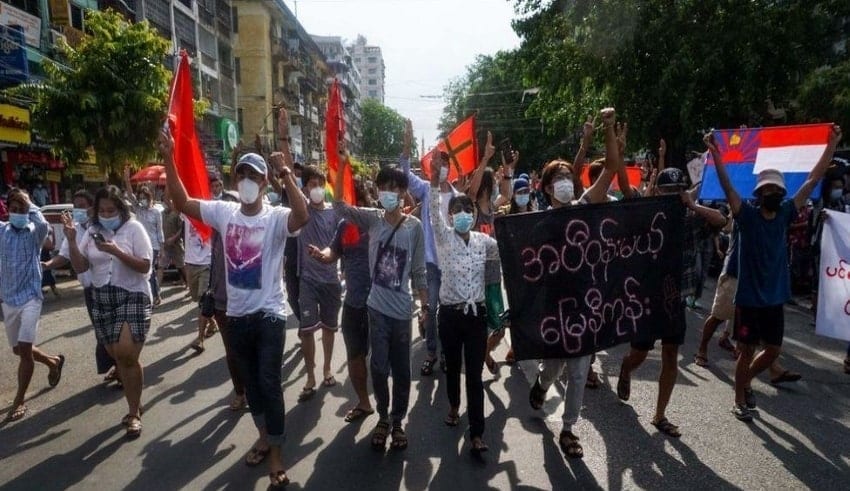 Three columnists and two activists from Myanmar have been captured in Chiang Mai for unlawful section and face conceivable removal. It was shared that there were captured recently and it spoke to Thai specialists not to expel them to Myanmar, where the news association has been restricted by the junta.
They even highlighted that their life will be in genuine peril if they somehow happened to return. This was what Aye Chan Naing, DVB's chief, in an assertion, which additionally engaged the United Nations High Commissioner for Refugees for help.
Related Posts
The assertion also mentioned that they had escaped the military crackdown in Myanmar since the Feb 1 overthrow, during which many columnists have been among a huge number of individuals captured. DVB and a few other free media associations had their licenses disavowed. Along with this, The Oslo-based supervisor revealed to AFP the gathering was set to show up in court.
Thapanapong Chairangsri, the head of police in the San Sai region outside Chiang Mai city, revealed to Reuters that five Myanmar residents had been captured for entering the nation wrongfully and would be brought to court.
He also shared they would be ousted as per the law, yet added that on account of the Covid flare-up they would be held in confinement for 14 days prior to being given to movement specialists. Along with this, a notable news association inside Myanmar, DVB began as an outcast news source during the past junta, broadcasting uncensored reports on TV and radio.
It also moved into Myanmar in 2012, a year after the military fascism slackened its hold. In spite of losing its transmission permit in March, it has kept on detailing, posting customary updates on its social media page about the day by day fights and crackdowns the nation over.
Consequently, it likewise communicates through satellite TV which is a move that the junta endeavored to end when it prohibited homes from having satellite dishes.In a messaged explanation, the Foreign Correspondents' Club of Thailand said, "These five people would confront certain capture and mistreatment, if not more terrible, for their work and relationship with the DVB, and by no means should they be extradited back to Myanmar.
For them maybe, the DVB columnists and their partners ought to be delivered from detainment, critically offered insurance, and allowed the option to remain incidentally in Thailand. But in excess of 70 columnists are among around 5,000 individuals captured by security powers since a military upset on Feb 1. By far most stay in confinement when there have been inescapable reports of torment and extrajudicial killings. Morever, The world is watching what the Thai specialists do in this significant case for press opportunity in Myanmar and the district, and for the assurance of those escaping the junta's merciless crackdown on autonomous media and common society."