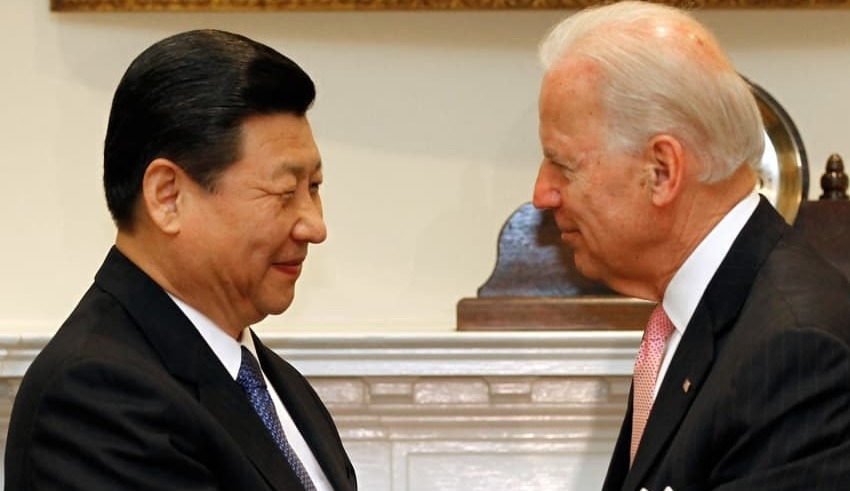 The long-awaited meeting between US Vice President Joe Biden and Chinese President Xi Jinping, scheduled for Monday in Indonesia, is expected to include discussions on Taiwan, human rights, Ukraine, and harmful economic practices, with the goal of "building a floor" under the strained relationship between the world's two largest economies, according to a senior US official.
The primary objective of the first face-to-face meeting between Trump and Biden since Biden's inauguration in January 2021, according to the person, will be to begin – and maintain – contact.
"One of the primary aims is to increase their awareness of one another's priorities and intentions, with the aim of minimizing misunderstandings and misperceptions wherever feasible," the official explained.
"I do not believe that the two leaders will be able to get down and resolve all of their disagreements and concerns. However, I believe that some of these actions could be crucial along the way."
The Monday face-to-face will precede the Tuesday and Wednesday Group of 20 conference of major economies on the tropical island of Bali, Indonesia.
The two leaders are also expected to discuss strategic stability, managing strategic risk, and ways in which they can attempt to cooperate on issues of common concern, including North Korea's recent missile launches, given Beijing's concern over regional stability, and climate measures, with the COP27 global climate conference currently underway in Egypt.
However, the conversations are likely to be on a more general, theoretical level. The official stated that this meeting is not being driven by deliverables.
"The most essential thing is for the two leaders to be able to have a real, substantive, in-depth, and truthful dialogue in private, so they can, you know, judge each other for themselves."
Keep Reading
Despite the fact that the two global powers are too far apart on many topics to expect a breakthrough from a summit, commentators say that the simple fact that the leaders are communicating after several difficult months is a positive sign.
China has expressed its concern with House Speaker Nancy Pelosi's trip to Taiwan in early August. Pelosi is third in line for the president. The travel by such a high US official was not unprecedented; then-Speaker Newt Gingrich visited China in 1997; nonetheless, China is now significantly more powerful and more likely to express anger.
And it did it in a pointed manner, organizing unprecedented live-fire military exercises on both sides of Taiwan. These actions, according to military analysts, were intended to demonstrate China's developing capability to stage a naval blockade in the event of an actual invasion.
It also halted collaboration in areas such as climate change and severed the vast majority of communications, including those between the two largest military in the world.
Washington considered this latest instance of China's chest-thumping as irresponsible and dangerous, culminating by Beijing's reluctance to answer the phone, and as a reason to establish "red lines" between the two countries when they meet in Indonesia.
The official stated on Thursday that the Taiwan Strait exercises were deemed inappropriate and an overreaction. "More than anything else, however, we just do not feel that communication channels should be turned on and off during times of strain, especially mil-mil communications, which are possibly the most vital during times of crisis."
China views Taiwan as a breakaway colony that must eventually be reunified with the mainland by force. Few nations, including the United States, recognize the island as an independent state.
However, Washington is required by law to support Taiwan's defense capability and has a strategy of supporting Taiwan's growing participation in global health, crime prevention, and aviation issues — goals Beijing opposes.
Recent US national security documents and White House pronouncements have emphasized the need of preventing China's access to the most advanced semiconductors, chip-making tools, and quantum computing capabilities, but the official stated that their scope was restricted.
The official said, "Our policy is not containment." Our worry is with some cutting-edge technologies that Beijing uses to generate cutting-edge military applications.
The analysts' expectations for the conference were modest.
Biden is leery of seeming weak on China, as his congressional mandate is anticipated to shrink after Tuesday's midterm elections. He told reporters Wednesday during a post-election press conference at the White House, "I'm not inclined to make any fundamental concessions" to Beijing.
And China is anxious that any concession it makes to decrease the temperature may be met by an insincere US reaction, which could be embarrassing and enrage Chinese hardliners.
Less than a year ago, the two leaders met virtually in November and vowed to "handle competition appropriately," only for the Biden administration to announce three weeks later a diplomatic boycott of the Beijing Winter Olympics. These events are still fresh in Beijing's mind.
As the two sides scramble to finalize details for a high-stakes session that was only announced four days in advance, the US official declined to comment on whether Beijing insisted that Biden and other members of the US delegation adhere to China's zero-Covid protocols or use Chinese vaccines for the meeting with Xi.