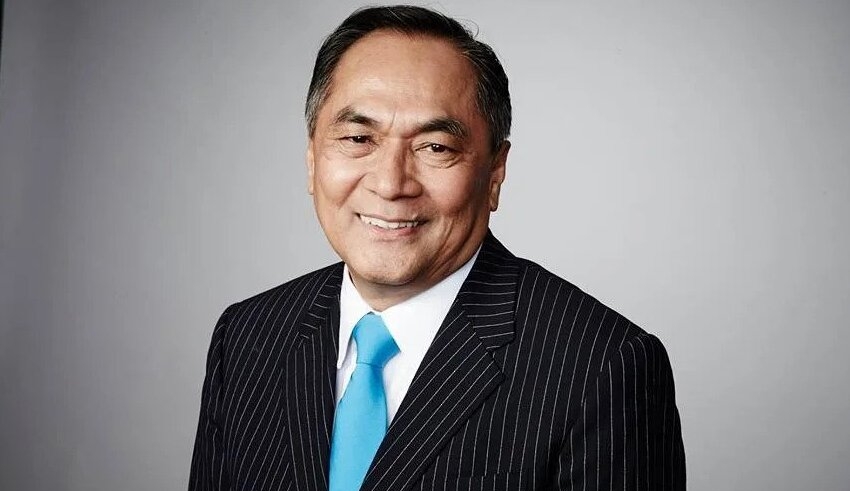 President Ferdinand Marcos Jr. appointed Jaime FlorCruz, one of the world's most respected experts on China, as the new ambassador of the Philippines to Beijing.
Former CNN Beijing bureau chief FlorCruz was also an anti-Marcos activist who was exiled in China in the 1970s during the dictatorship of the President's father and namesake Ferdinand E. Marcos.
FlorCruz was appointed on October 19, per the records of the Commission on Appointments. His documents were sent to the CA the following day.
President Ferdinand Marcos Jr. follows in the footsteps of his predecessor, Rodrigo Duterte, by choosing FlorCruz as the country's ambassador to Beijing.
Ambassador Chito Santa Romana, the former Beijing bureau head for ABC News, who died in office in April of this year at the age of 74, was FlorCruz's predecessor. Santa Romana, like FlorCruz, was an anti-Marcos activist in the 1970s.
Keep Reading
FlorCruz, who retired from CNN in 2014, covered significant events in China, such as the 1989 massacre at Tiananmen Square, the death of Chinese leader Deng Xiaoping, the 1997 handover of Hong Kong, and the 2008 Olympics, among others.
FlorCruz ended up in China as a result of the first Marcos president, the father and namesake of the present president.
In 1971, FlorCruz, a student activist leader at the time, traveled to China for a three-week study visit. But when the first Marcos president imposed martial law in the Philippines, FlorCruz was driven into exile in China.
There, FlorCruz simultaneously worked and studied, getting a degree in Chinese history from Peking University. Before obtaining the coveted CNN Beijing bureau head position, he was the Beijing bureau chief for Newsweek and TIME.
FlorCruz's extensive understanding of China will prove useful.
As with several other Asian neighbors, the Philippines and China are engaged in an ongoing territorial conflict. In addition, China is an important economic partner of the Philippines.
Under the government of Duterte, Marcos' immediate predecessor, it appears that ties between the Philippines and China have increased. Duterte publicly preferred close relationships with China above those with Western nations, especially the United States.
Marcos seemed to be going in a different direction. During a September 2022 trip to New York for the United Nations General Assembly, Marcos stated that he "could not envision a future for the Philippines without the United States as a partner."
Regarding the issue between the Philippines and China, Marcos stated that he would pursue "any way that will work," bilateral or multilateral.