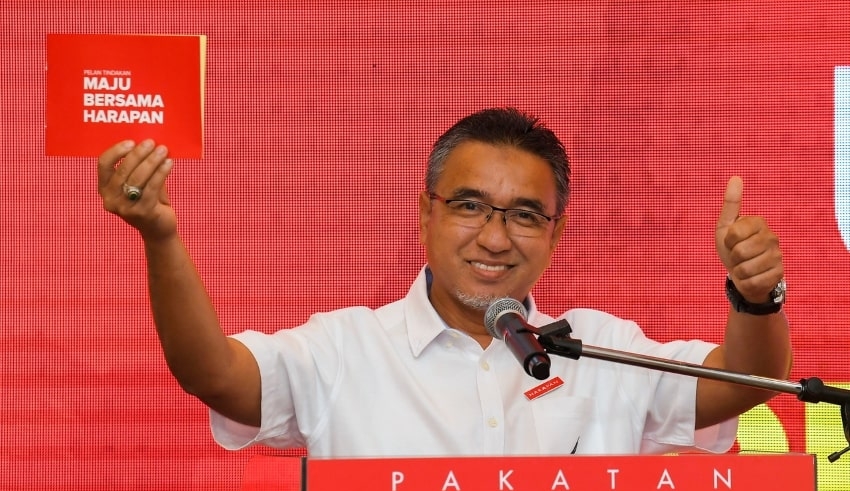 Malaysia – If Pakatan Harapan (PH) wins the upcoming Melaka state election, former Melaka chief minister Adly Zahari would be the coalition's nominee for the same position.
This was revealed today by PH leader Datuk Seri Anwar Ibrahim, who was accompanied by Adly, DAP secretary-general Lim Guan Eng, and Amanah president Mohamad Sabu at a news conference held recently.
According to him, they have only put forth one candidate who has served as Melaka's chief minister, and that their narrative has been consistent.
He said that the agreement within Pakatan Harapan is for them to keep on going with the same narrative, and with that, they have selected to nominate Adly Zahari for the post.
"If we win, he would carry on PH's program in the state, God willing," he added.
Anwar stated that if Melaka voters choose between rivals Perikatan Nasional (PN) and Barisan Nasional (BN), anarchy would result, with internal strife about who should be chief minister.
Related Posts
He also went on to say that it is in order to convey a clear message to the people of Melaka that PH is united as one. He said that he, Lim Guan Eng, and Mohamad Sabu have come to agreement that all the nominations would go under the PH banner, to show the public that there is at least one coalition that is not divided and in shambles.
"Looking at the other side, between PN and BN — PAS is just hitching a ride— if they win, there would be turmoil among them since they have two chief minister candidates," he added.
Anwar also stated that the public have the authority to pick who would govern Melaka, asking them to reject political figures who use their power for self interest.
According to him, the public have a decision to make. They may choose between a corrupt political structure and a government founded on ethical ideals.
After winning the Melaka state seat of Bukit Katil in 2018, Adly served as chief minister of Melaka from 2018 to 2020. On May 11, 2018, he was sworn in as chief minister in front of Yang di-Pertua Negeri of Melaka Mohd Khalil Yaakob at Dewan Seri Utama, Seri Negeri, in Ayer Keroh, after PH ended up winning the support of the majority in the Melaka legislative assembly to establish a new state government after winning 15 of the 28 state seats in the general election that year.