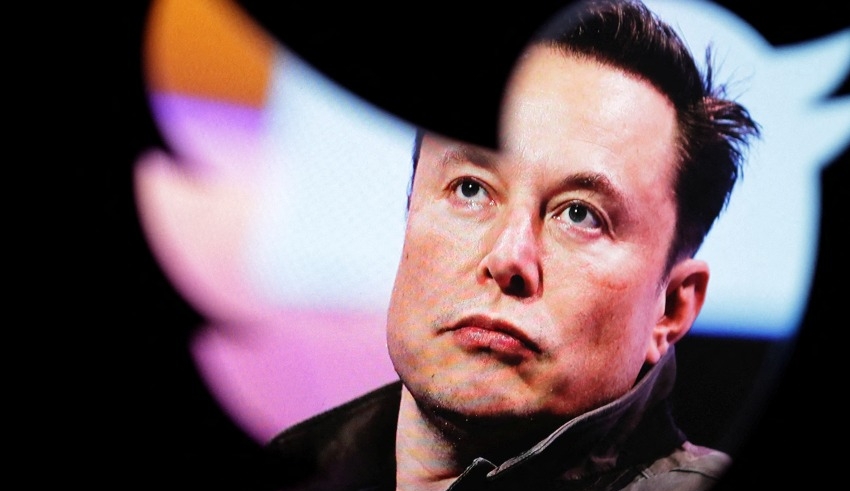 The billionaire owner of Twitter Inc was inundated with pleadings and demands from banned account holders and world leaders within hours after Elon Musk inaugurated a new era for the company.
As he had promised in an open letter to advertisers on Thursday, the CEO of electric vehicle manufacturer Tesla Inc faces the challenge of restoring free speech while keeping the platform from sinking into a "hellscape." The influx of demands exemplifies the difficulty he faces.
Former U.S. President Donald Trump, who was permanently banned from Twitter due to claims of inciting violence following the January 6, 2021 rioting in the nation's capital, applauded the takeover but said little about a possible return. "I am ecstatic that Twitter is now in sane hands and will no longer be ruled by lunatics and crazies on the radical left who sincerely despise our nation."
Former Russian president and current vice chairman of the Russian Security Council, Dmitry Medvedev, tweeted his congratulations: "Good luck to @elonmusk in overcoming political bias and ideological authoritarianism on Twitter. And stop dealing with Starlink in Ukraine!"
Others requested that Musk reverse the social media platform's sanctions. Musk responded to @catturd2, an anonymous account with 852,000 followers and a reputation for being a major backer of Trump's election fraud accusations, by tweeting, "I will be digging in more today."
Margarita Simonyan, editor-in-chief of the Russian state-controlled station RT, begged Musk to "unban RT and Sputnik accounts and remove the shadow ban from mine as well."
The heat is increasing on Musk and Twitter, as he is scheduled to address Twitter employees on Friday, October 28, after the purchase closes.
Keep Reading
Musk was scheduled to speak to employees on Friday, but many said that they had not gotten notification by late afternoon.
According to two persons with knowledge of the situation, Musk's teams were analyzing Twitter's code and inquiring about how certain components of the site function.
According to a screenshot obtained by Reuters, Musk appeared to have joined the organization's Slack channel on Friday.
Musk also tweeted on Friday that Twitter will establish a "content moderation committee with wildly divergent opinions" and that no important decisions regarding moderation or account reinstatement will be made prior to the council's formation.
Despite an appeal to advertisers on Thursday that he hoped to make Twitter "the most respected advertising platform in the world," at least one major automaker – GM – temporarily paused its advertising and said it was attempting to "understand the direction of the platform under their new ownership."
Employees also continued to worry about their jobs' futures. Less than 10% of 266 Twitter employees who responded to a survey on the messaging app Blind anticipated that they would still be employed in three months. Blind enables employees to voice complaints anonymously after signing up for corporate emails.
According to sources familiar with the situation, Musk removed Twitter's chief executive Parag Agrawal, chief financial officer Ned Segal, and chief of legal affairs and policy Vijaya Gadde. Regarding the quantity of phony accounts on the network, he accused them of misleading him and Twitter's investors.
Agrawal and Segal were hauled out of Twitter's San Francisco headquarters when the sale closed, according to several sources.
Musk, who also controls the rocket company SpaceX, intends to become Twitter's interim CEO, according to a source with knowledge of the situation and a story from Reuters. Musk intends to eliminate permanent bans on users, Bloomberg said, citing a source familiar with the situation.
Twitter, Elon Musk, and the executives did not reply to demands for comment immediately.
Musk has hinted that he views Twitter as the foundation for developing a "super app" that offers everything from money transfers to retail to ridesharing.
However, Twitter struggles to engage its most active, business-critical users. These "heavy tweeters" represent less than 10% of all monthly users, yet create 90% of all tweets and 50% of global revenue.
Susanna Streeter, an analyst at Hargreaves Lansdown, remarked that it will be difficult for Musk to increase income due to the unpopularity of the controversial beliefs he looks eager to promote.
As word of the agreement spread, some Twitter users were eager to express their desire to withdraw.