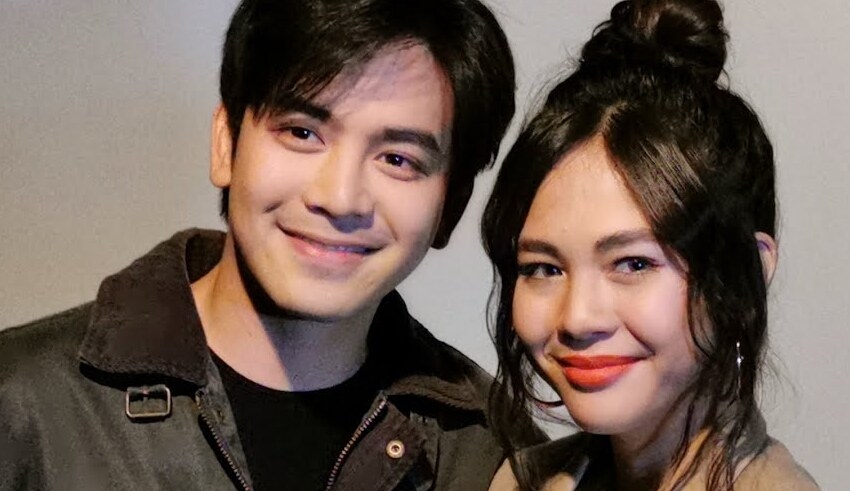 Fans of Janella Salvador and Joshua Garcia were treated to a pleasant surprise on Tuesday's episode of "Mars Ravelo's Darna: The TV Series" when her character, Regina Vanguardia, boldly kissed Joshua Garcia's character, Brian Robles.
Regina, who appeared to be intoxicated after drinking, moved near to Brian during their conversation and caressed his collar. She then kissed him on the lips, but the righteous officer, who was taken aback by her behavior, pushed her away, stating that he does not wish to take advantage of her in her intoxicated state.
Regina then apologized to Brian and expressed optimism that their relationship would remain unchanged despite the incident.
Before he departed, Brian told her, "Walang magbabago (Nothing will change)" Regina, who was suddenly alone in the room, smirked, hinting that she had initiated the kiss on purpose.
Keep Reading
During the episode, Regina revealed to Narda, played by Jane de Leon, that she has been in love with Brian for a long time. Brian's romantic interest, Narda, expressed support for Regina despite her astonishment. However, viewers may deduce envy from her astonished expression.
The actor previously revealed that he had a "huge crush" on the actress, suggesting that their real-life relationships may differ from their fictional counterparts. Salvador said that Garcia had confessed to her at the time, stating that he was respectful when they discussed it.
Salvador added that she and Garcia are "very close friends" and that the actor deserves happiness.
The episode can be viewed on the YouTube channel of ABS-CBN Entertainment.