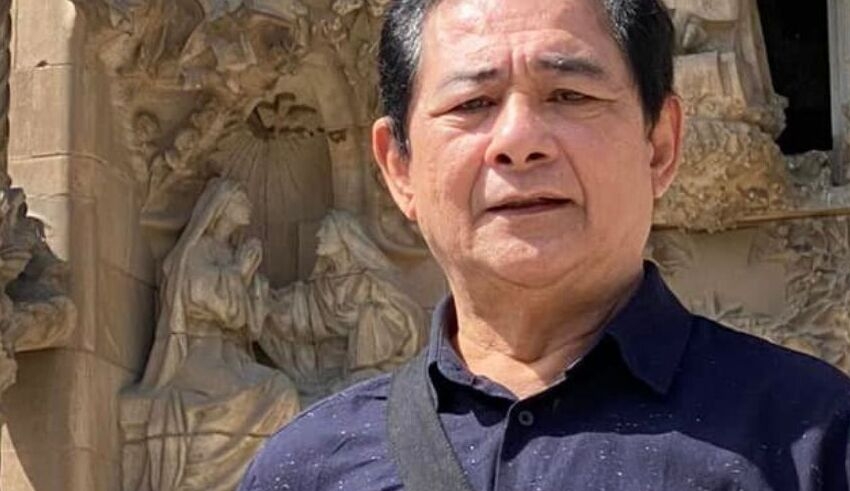 Percival Mabasa, also known as Percy Lapid, was fatally shot in Las Pias City on the evening of Monday, October 3, according to the Philippine National Police (PNP).
According to the police, Mabasa was murdered approximately 8:30 p.m. on Monday near Aria Street in Barangay Talon Dos. Mabasa was killed by unidentified motorcycle-riding attackers, according to the police.
According to witnesses, the radio presenter was assassinated while he was inside his vehicle. The police said they have collected two shot casings from an unidentified caliber firearm.
The Philippine National Police stated on Tuesday that the Las Pias City Station of the NCRPO has already established a Special Investigation Task Force to lead and coordinate the PNP's investigative and prosecuting activities.
The family of Mabasa also issued a statement denouncing the journalist's murder. Roy, Mabasa's brother, is also an experienced journalist.
"We firmly condemn this heinous act. The crime was not only perpetrated against Percy, his family, and his profession, but also against our nation, his beloved Philippines, and the truth," His family stated.
Keep Reading
His family demanded justice, stating, "Percy is adored by many and highly regarded by colleagues, admirers, and opponents. His courageous and incisive commentary pierced through the torrent of fake news on the airwaves and on social media. We demand that his despicable killers be held accountable."
According to the National Union of Journalists of the Philippines, Mabasa was the second journalist to be murdered by President Ferdinand Marcos Jr. (NUJP). On September 18, just a few weeks earlier, radio presenter Rey Blanco was stabbed to death in Negros Oriental.
Mabasa is the 197th journalist assassinated in the Philippines since 1986, according to the NUJP. As with Mabasa, the majority of media workers killed in the nation were radio journalists – at least 99, according to the NUJP.
The NUJP denounced the murder of Mabasa, stressing that his death demonstrates that the Philippines remains a dangerous place for journalists.
"The killing shows that journalism remains a dangerous profession in the country. That the incident took place in Metro Manila indicates how brazen the perpetrators were, and how authorities have failed to protect journalists as well as ordinary citizens from harm," the NUJP said.
On DWBL 1242, Mabasa hosted his program "Lapid Fire." His commentary on the Marcos Jr. and Duterte governments was quite negative.
The two most recent videos posted on Mabasa's Facebook page discussed Vic Rodriguez and the previous two administrations. Mabasa has already broadcast his opinions on the hazards of red tagging, the subject of Philippine Offshore Gaming Operators, and even martial law.