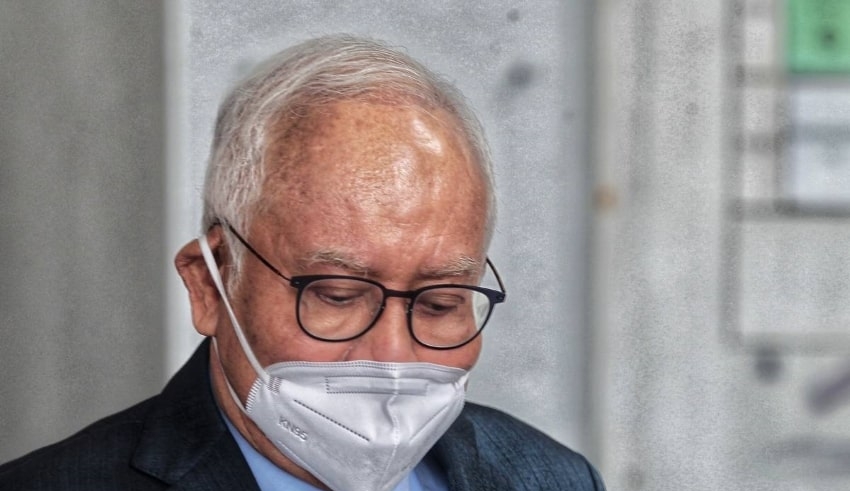 The Commercial Crime Investigation Department of the federal police announced that it has launched a probe into the Inland Revenue Board (IRB) after former Prime Minister Datuk Seri Najib Razak filed a police complaint against it.
On September 9, Najib accused IRB officials of conspiring with unidentified politicians to collect RM1.7 billion in tax arrears and bankrupt him in its lawsuit.
Related Posts
Datuk Mohd Kamarudin Md Din, director of the Bukit Aman Commercial Crime Investigation Department, said in a statement this afternoon that all persons involved would be summoned to give testimonies shortly.
According to him, the probe is being conducted in accordance with Penal Code Section 468. And that they are going to summon the persons involved for depositions.
Section 468 of the Penal Code punishes forgery with a maximum sentence of seven years in prison and a fine.
In a Facebook post on September 9, Najib said that many of the agency's employees had admitted directly to him that they had attempted to prosecute him three times since 2018 but were unable to do so owing to a lack of evidence.
Even after that, he said that top IRB officials were reportedly instructed by politicians to assess him with tax fines.
Najib said that this interference was shown by the circumstances of his case, including the decision to tax RM2.6 billion he returned after it entered his account and the decision to consider inter-account transactions as income.
Additionally, the former prime minister said that the greatest proof was the hasty attempt to declare him bankrupt, which would prohibit him from serving as an elected member.
On July 22, 2020, High Court judge Datuk Ahmad Bache ordered Najib to pay RM1.69 billion to the IRB for extra income tax assessments and penalties for the years 2011 to 2017.
The government issued a bankruptcy notice against Najib on February 4 for failing to pay RM1.69 billion in income tax as ordered by the High Court. Najib has challenged both cases.