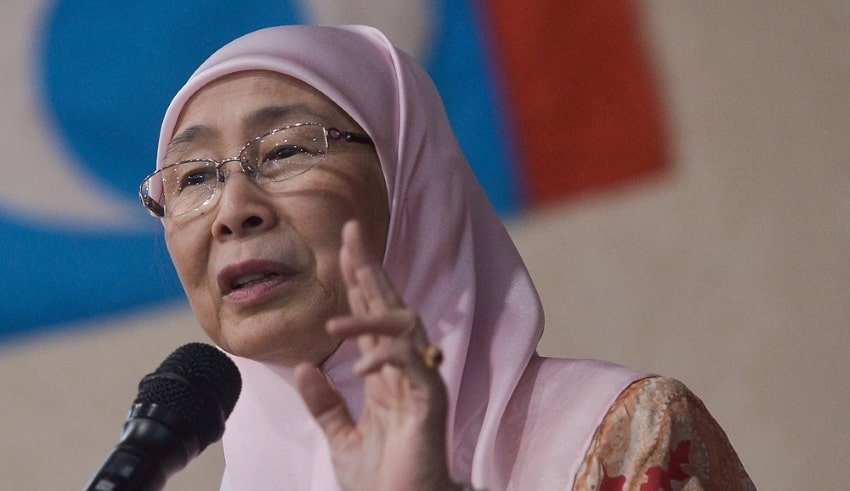 Former women, family, and community development minister Datuk Seri Dr Wan Azizah Wan Ismail said that Parliament must reconvene to approve laws against sexual harassment and domestic violence that have been on the rise during the MCO.
The former PKR president said that in solving such problems concerning violence against women, the current government must direct more efforts as Pakatan Harapan (PH) had made an effort for such laws to be tabled while she was still in position but had crumbled along with the collapse of the PH government.
Related Posts
In her opening address during the 15th PKR Women's Congress which was held today virtually, Dr Wan Azizah said that up until October 2020, Selangor reported about 80 per cent of increase in the cases of domestic violence. She then urged them to take a sterner initiative and commit stronger advocacy regarding the matter.
She also noted that both the United Nations and Unicef had labelled violence against women during the Covid-19 pandemic as a "pandemic within a pandemic" or "intimate terrorism" as a way to express the gravity of the situation of which Malaysia is included.
However, she complained that as the Parliament is not having a meeting for almost six months now, nothing much could be done by her and her fellow MP's, even with the advice to reconvene coming from the Yang Di Pertuan Agong.
Given that, such issues cannot be addressed thoroughly. She added that besides the mentioned issues, there's also economic disparity, the public's mental health, domestic violence, children and wives dying in the hands of their caretakers and husbands, and the issue of education system which constantly becomes the center of attention without a proper solution from the government.
Dr Wan Azizah said that among the stronger policies that have been escalated towards the federal level was the guidelines for underage marriage which eventually led to Selangor's commitment to become the first state to amend its marriage laws. She also added that their other initiatives are directly associated to the current pressing matter of sexual harassment and called for Parliament to reconvene while saying that PKR and PH remained committed to tabling the Sexual Harassment Roadmap in the next Parliament session.