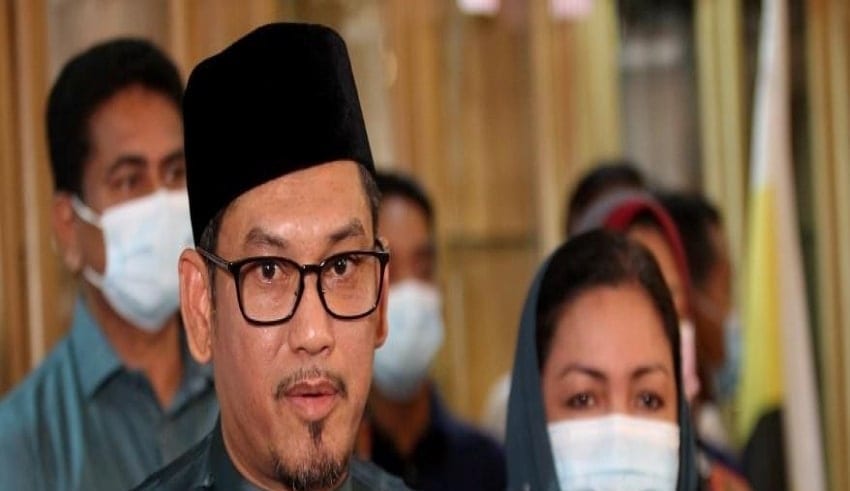 While commenting on the position of the Parti Pribumi Bersatu Malaysia (BERSATU) that currently leads one state which is Sabah, the deputy president of BERSATU said that after being made to resign in December, Former Perak Menteri Besar Datuk Seri Ahmad Faizal Azumu has hinted to return to the post.
Sabah is the only state that is still being led by BERSATU at this time after former Perak Menteri Besar has once taken a rest.
Related Posts
In officiating the Sabah BERSATU's second anniversary last night, after he represented the party president Tan Sri Muhyiddin Yassin, he compared himself to the lead in the movie 'Terminator' saying "I'll be back."
Chief Minister cum Sabah Bersatu, chief Datuk Seri Hajiji Noor, vice president Datuk Seri Dr Ronald Kiandee and secretary general Datuk Seri Hamzah Zainuddin were also present in the event.
Ahmad Faizal who was a former Menteri Besar has previously stepped down from his post after he lost the faith of the majority of Perak State Assembly's members.
Ahmad Faizal also denied all allegations made against BERSATU that the party is still new and it is for that reason that it's lacking in experience if we're going to compare it to the other parties.
Faizal has claimed that the party have proved its worth already through its accomplishments in Sabah and its success in the federal level.
He said that the most important thing is that the people is accepting the party's existence and potential as a whole so they don't need to feel bad about being the subject of ridicule.
Ahmad Faizal has highlighted the great achievements made by the party in Sabah saying that Sabah Bersatu along with other various parties who formed together the Gabungan Rakyat Sabah cooperated to successfully form a government after conquering the last State Election (PRN) despite the fact that it was only set up and formed for about two years.