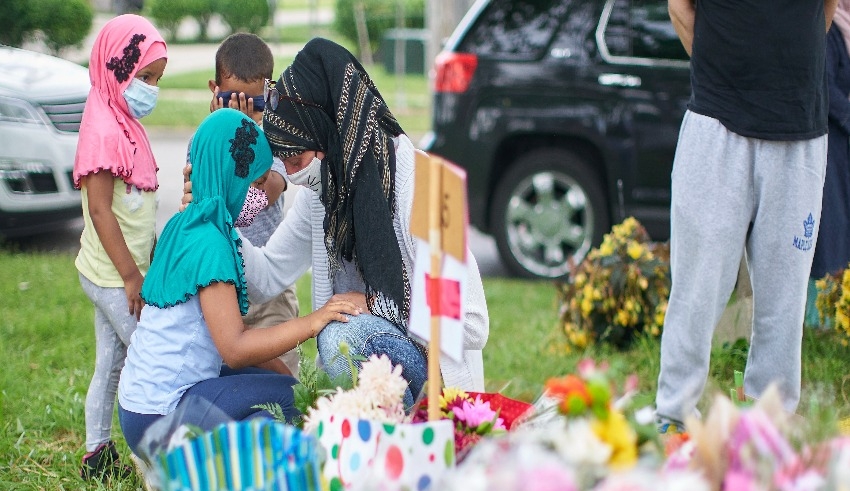 The US police who were searching for the person who murdered four Muslim men in a city in New Mexico announced on Tuesday (August 9) that they had captured their "main suspect" and charged him with responsibility for two of the killings.
The deaths, three of which took place within the past couple of weeks, had sent shock waves through the Muslim minority in Albuquerque, with community leaders warning of a growing sense of terror.
But on Tuesday, investigators stated that they had located 51-year-old Afghan immigrant Muhammad Syed thanks to a tip from the public.
The detectives had previously asked the general public for assistance in solving the case by releasing a photograph of a vehicle that they felt was connected to the murders of the South Asian males. This led to the development of the breakthrough.
On Twitter, Albuquerque Police Chief Harold Medina stated that the department has "tracked down the vehicle that is thought to be involved in a recent murder of a Muslim guy in Albuquerque."
Related Posts
"The driver was taken into custody, and at this point he is our leading suspect in connection with the deaths."
The head of the Islamic Center of New Mexico, Ahmad Assed, was quoted in the New York Times as claiming that he had been told the suspect was a Sunni Muslim who was upset because his daughter had married a Shiite Muslim. The New York Times highlighted Assed's comments.
The two most prominent schools of Islam are known as Shia and Sunni. The disagreement that began approximately 1,400 years ago over who should succeed the Prophet Mohammed is something that still has an impact on relations amongst Muslims all across the world.
The police stated at a press conference that they were still examining the reason for the crime.
After a body was found on August 5 next to an agency that provides aid to refugees in Albuquerque, the city's tensions increased as a result.
This occurred at the same time that authorities were looking into the deaths of two males who had passed away during the preceding ten days. Syed is being held accountable for both of these homicides at this time.
During the search of his home by the police, a firearm that is thought to have been used in the killings was discovered.
An investigation was conducted into the death of an Afghan man who was found in the city in November to see whether or not there was a relation to the recent killings.
The recent string of murders had the Muslim population in this city on edge and on edge to begin with.
Tahir Gauba, the director of public affairs for the Islamic Center of New Mexico, was quoted in an earlier issue of the Albuquerque Journal as saying, "Now, people are beginning to fear."
Over the course of the weekend, Vice President Joe Biden of the United States sent words of solidarity and support.
On Twitter, he expressed his feelings by writing, "I am shocked and grieved by the awful killings of four Muslim guys in Albuquerque."
"While we wait for a comprehensive investigation, the families of the victims are in my thoughts and prayers, and I want you to know that my administration stands firmly with the Muslim community."
"These vile assaults have no place in the United States of America."