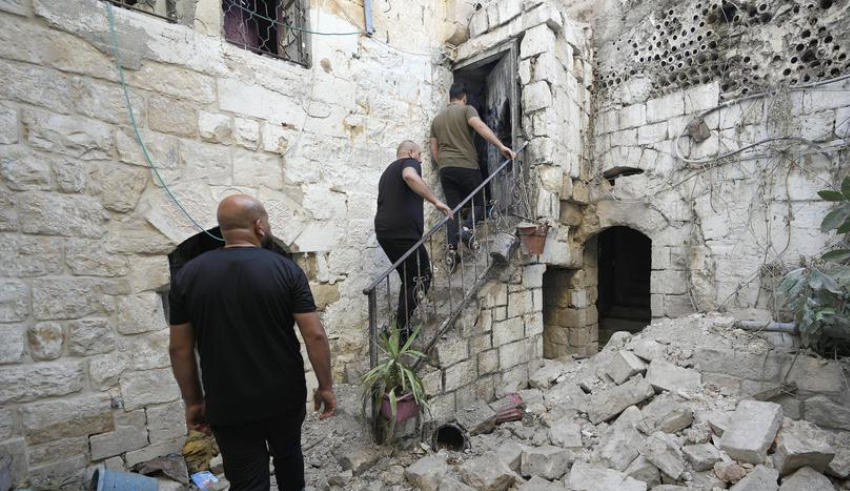 Israeli police reported that on Sunday, Israeli troops and special forces on an arrest mission exchanged fire with Palestinians besieged inside a house in the occupied West Bank. According to the local rescue agency, two Palestinians were slain.
Israeli police said, without giving details, that several armed Palestinians were killed during the hours-long confrontation in the heart of Nablus. Israeli personnel was not injured, according to police reports.
The Palestinian Red Crescent said that Aboud Sobh, 29, and Muhammad Al-Azizi, 22, were murdered in skirmishes with the troops in Nablus. According to the rescue service, 19 Palestinians were injured, including two who were in severe condition.
Israel's Prime Minister Yair Lapid stated the accused were sought after in connection with many shootings.
"We won't sit and wait for Israeli citizens to be harmed," during a meeting with his Cabinet, he disclosed this information. "We will go out and harm the terrorists in their homes."
Related Posts
Palestinian President Mahmoud Abbas's spokesman, Nabil Abu Rdeneh, condemned the violence, attributing it to Israeli occupation of territory the Palestinians want for a sovereign state.
"The region will remain in a cycle of violence until the occupation is ended and a just peace achieved," he added.
When forces were present in Nablus, a violent protest erupted, according to the IDF; protestors threw explosive devices at the soldiers and started shooting at them. According to official military statements, soldiers returned fire.
According to the military, another brief exchange of fire occurred in a different part of the West Bank where they also conducted operations.
For months, Israeli forces have been conducting near-daily raids in the West Bank in an effort to put an end to a wave of attacks by Palestinians against Israelis.
Sometimes the military has met deadly resistance during these operations and has caused injuries and casualties.
Nineteen Israelis were slain by Palestinian terrorism this year. According to the Palestinian Authority, Israeli soldiers have killed over 60 Palestinians so far this year.
The Palestinians' ideal state would encompass the territory that Israel conquered in the 1967 Middle East War: the West Bank, the Gaza Strip, and East Jerusalem.