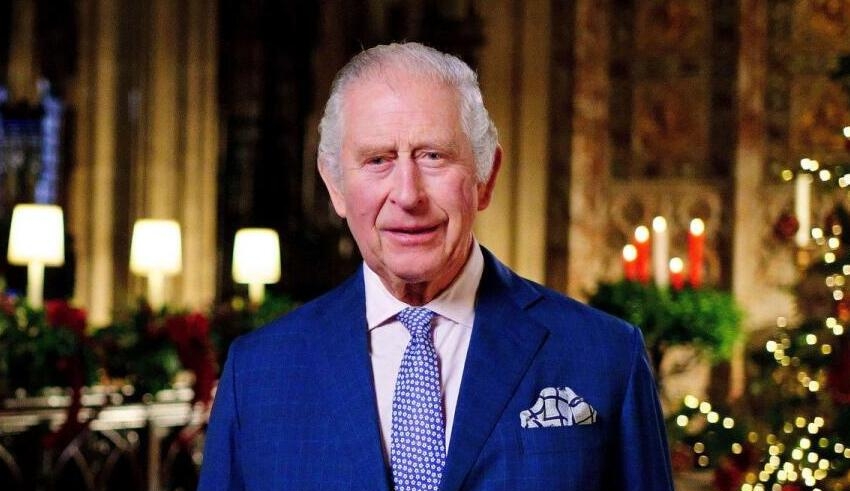 In his first Christmas speech as monarch, King Charles invoked his late mother, Queen Elizabeth, and spoke of his confidence in humanity during a time of "vast concern and misery."
Charles stated that he shares his mother's faith in God and humanity with his "full heart." He was speaking from St. George's Chapel, the final resting place of the late Queen and the location from which Elizabeth issued her 1999 Christmas address.
Charles stated, "It is a belief in the remarkable capacity of each individual to touch the lives of others with goodness and compassion and to illuminate the world around them."
"And at this time of enormous fear and difficulty — whether for those throughout the world dealing with war, famine, or natural disasters, or for those at home attempting to pay their bills and keep their families fed and warm — we see it in the humanity of people."
After years dominated by coronavirus and Brexit, the King's speech capped another turbulent year for Britain.
In 2022, the country had three prime ministers within two months and is currently facing an economic recession and cost-of-living crises that has driven many to seek assistance from food banks and charity.
Keep Reading
Charles III, who ascended the throne when his mother's death ended her record-breaking 70-year reign in September, paid thanks to such charity in his broadcast, which featured footage of food bank staff, medical staff, rescue and care workers, and others.
The 74-year-old queen, who also carries the title "Defender of the Faith" as the Supreme Governor of the Church of England, spoke of how "our churches, synagogues, mosques, temples, and gurdwaras" have joined forces to feed the poor.
As a prince, the king frequently courted controversy by expressing strong opinions on a range of issues, notably the environment. As king, he has stated that he will pull back such public campaigning.
His message on Sunday, broadcast while standing with a Christmas tree in the background, is the latest in a tradition of royal holiday communications that dates back to 1932, when George V delivered a radio address.
Charles, William, and other royals visited a church in Sandringam, eastern England, on Sunday, where the royal family typically celebrates the holiday season.
Also there was the King's disgraced brother, Prince Andrew, who was deprived of most of his royal titles due to his relationship with convicted sex offender Jeffrey Epstein, as well as an allegation of sexual assault and accompanying lawsuit.
In February, he resolved the claim without admitting fault. The settlement included a payment that was not disclosed.
This week, British newspapers reported that Andrew, who has denied any wrongdoing and has not been charged with a crime, was removed from Buckingham Palace and will no longer be authorized to maintain an office there.