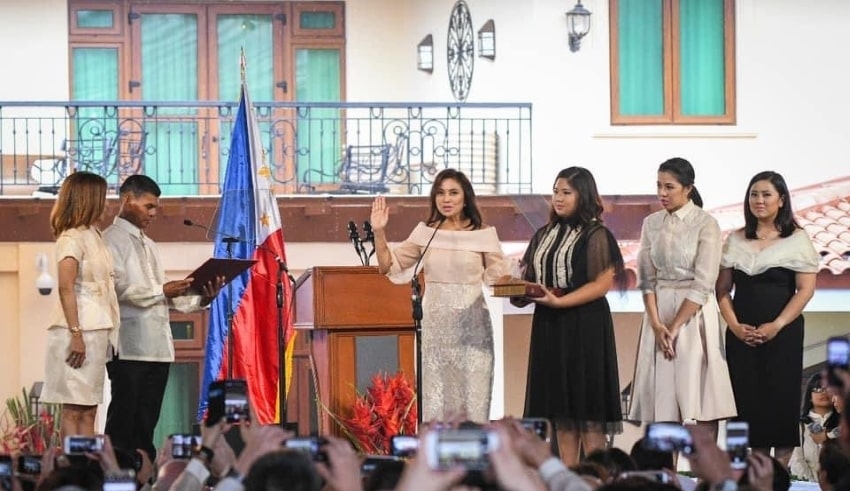 (C) lenirobredo / Twitter
Philippines – Vice President Leni Robredo remains undecided on whether she will run for president even as opposition coalition 1Sambayan has picked her to be its candidate for Malacañang in the 2022 elections. Robredo has said in the past that she is ready for the presidency but has also raised the option of running for vice president again. There have also been rumors that she will run for a local post in Camarines Sur.
Robredo's uncertainty over her potential presidential run is in stark contrast to the confidence exhibited by 1Sambayan convenor and former Supreme Court Senior Associate Justice Antonio Carpio, who said there is only a "remote possibility" that the vice president will reject their endorsement.
Related Posts
In view of this, Carpio said 1Sambayan expects to meet with Robredo, who is currently in Bicol, to explain why they chose her.Should Robredo end up rejecting 1Sambayan's endorsement, Carpio said convenors would have to meet again and decide on their next steps.
[A] Statement of Vice President Leni Robredo on the 1Sambayan nomination pic.twitter.com/IKEyZr2WhD

— Leni Robredo (@lenirobredo) September 30, 2021
Robredo, who was only one of two politicians who agreed to be part of 1Sambayan's selection process, emerged as the top pick of the coalition in their internal survey and among convenors. The coalition claims membership of three million.
They shared that they based their decision on several criteria: Integrity, competence, track record, patriotism, vision for our country and winnability. We have chosen VP Leni based on this criteria
The vice president, while viewed by her supporters as the only feasible choice for Malacañang, has been performing poorly in pre-election polls, with only 8% of Filipinos saying in the latest Pulse Asia survey that they would vote for her for president.
Carpio, however, is unfazed by Robredo's poor showing in surveys, saying that polls this early are not yet indicative of what the true results of the elections would be come May 2022. 1Sambayan was formed last year in the hopes of forging unity among the broad forces that compose the opposition to find consensus candidates from the presidency down to the Senate who would go head-to-head with President Rodrigo Duterte's anointed bets.
The coalition has been engaged in unity talks with various political personalities, including Manila Mayor Isko Moreno Domagoso and Sen. Manny Pacquiao, who have both declared they are running for president.
Along with this, Carpio shared that these discussions would continue even after they have endorsed Robredo, but with the goal of them withdrawing in favor of the vice president.
Whether this would happen remains to be seen as both Domagoso and Pacquiao have said that while they are open to continue unity negotiations, they would no longer be backing down from the presidential derby.