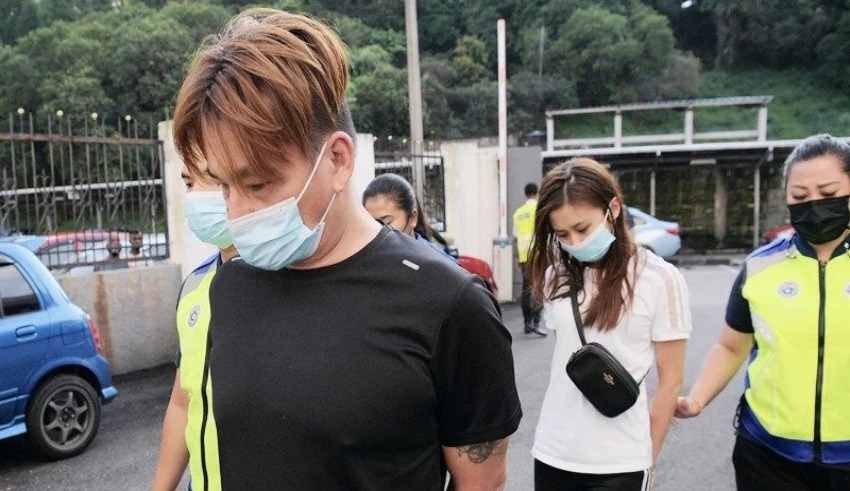 On Thursday (August 18), a man from Singapore and his Malaysian girlfriend were arrested in Malaysia on suspicion of being involved in the distribution of illegal drugs.
Together, the authorities have charged Loh Kok Kiong, 49, and Soh Yong Xin, 32, with the distribution of 9.6 kilograms of methamphetamine. Additionally, additional charges of trafficking 1.5 kilograms of methamphetamine and 139 grams of nimetazepam have been brought against Loh.
After the accusations were read in front of Magistrate Mohd Zulhilmi Ibrahim, the pair did not enter a plea, and the judge took that into account.
Related Posts
Both Loh and Soh entered not guilty pleas in regard to the claim that they were in possession of 666 grams of ketamine at Forest City on August 9.
Additionally, the 49-year-old individual demanded a trial on two separate charges. The first charge was for possessing 100 grams of ketamine at Forest City on August 9 at 11:15 a.m., and the second charge was for injecting himself with methamphetamine at the Iskandar Puteri District Police Headquarters Narcotics Division at 10:30 p.m. on the same day. Both charges were brought against him on August 9.
The government was represented in court by Deputy Public Prosecutor Danial Munir, although the defendants Loh and Soh did not have legal counsel. On September 20th, the case will be brought back before the judge.
Those who are found guilty of drug trafficking in Malaysia face the possibility of either the death penalty or life imprisonment with 15 lashes of the cane.