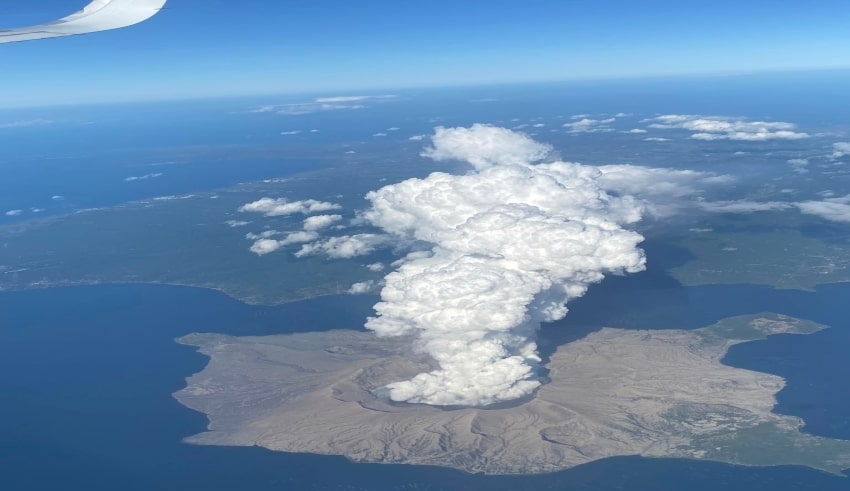 Philippines – Presidential candidate and Manila Mayor Francisco "Isko" Moreno on Saturday cut his town hall meeting in the municipality of San Nicolas in Batangas short after Taal Volcano generated a short phreatomagmatic burst.
This raised the alert level of the volcano from 2 to 3, which means "magma is near or at the surface, and activity could lead to hazardous eruption in weeks."
"Regardless of how warm their welcome is for me, it is more important they are given the opportunity to prepare their belongings and their loved ones."
The Philippine Institute of Volcanology and Seismology recommended the evacuation of residents in Taal Volcano Island and Barangays Bilibinwang and Banyaga in Agoncillo, and Boso-bobo, Gulod and eastern Bugaan East in Laurel.
"That's nature. But the most important for now is their life, their belongings instead of my campaign. Earlier on stage, I asked them all, Senator Ralph [Recto], Doc Willie [Ong], and our mayor, Lester [De Sagun], if it is possible to cut short [the program] so I can talk to them and ask them to go home."
The Aksyon Demokratiko bet said he was informed that San Nicolas is more than 10 kilometers away from the volcano.
LISTEN: Infrasound waveform data of the Taal eruption this morning, 26 March 2022, from Main Crater Observation Station (VTMC) converted to audible sound, using code from Liam Toney @alaska_avo. Peaks in the waveform below correspond to discrete explosions. pic.twitter.com/DSicHSzGtd

— PHIVOLCS-DOST (@phivolcs_dost) March 26, 2022
"But just the same, just the same… modesty aside, always trying to be ahead of whatever worst case scenario. There will be other days when we can court their votes. For now, what is important is their lives are protected.
Related Posts
The mayor said his team will "play by ear" the rest of his campaign as they get farther away, when asked if he will suspend campaign activities due to the volcanic activity.
Meanwhile, Aksyon Demokratiko vice-presidential bet Dr. Willie Ong advised those with asthma, lung and heart diseases and recovered COVID-19 patients to evacuate early due to ashfall.
"Even if there is no order to evacuate yet, it is best to move farther away because our lungs are weaker. There are no maintenance medicines. It would be better to move farther away before we get trapped", said Ong.
He advised the public to use the N95 mask or double mask, saying an ordinary surgical mask will not be enough.