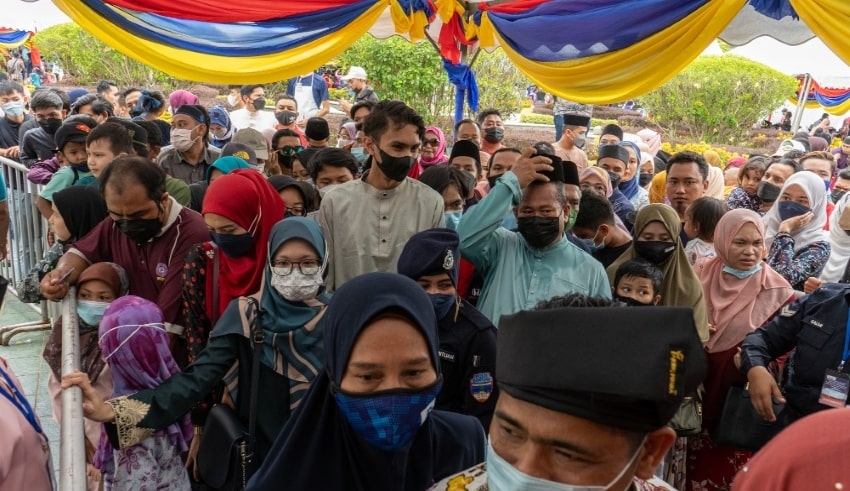 Malaysia – Dr Muhamad Akmal Saleh, head of the Melaka Health and Anti-Drug Committee, advises women not to keep quiet if they are sexually harassed, particularly while taking public transportation.
He stated the authorities were concerned about modesty outrage and that any offenders of sexual offenses would be prosecuted and sentenced appropriately.
He made the remark in a 3-minute 41-second video on his official Facebook page after receiving a message on the site requesting for help in reference to a sexual harassment incident.
"I got a message from a friend on Facebook this morning at dawn about an event that occurred to an acquaintance while returning to Melaka.
"This young victim was too terrified to ask for help, so all she could do was cry." Then I and a few colleagues went to Melaka to help this girl," he said.
Related Posts
Meanwhile, Assistant Commissioner Lim Meng Seah of the state Criminal Investigation Agency said a 27-year-old male was detained after the department received a complaint from a 21-year-old passenger who claimed to have been sexually harassed while sleeping on the express bus.
The suspect was apprehended as soon as the bus from Kelantan arrived at the Melaka Sentral Terminal at approximately 10.30 a.m. on Sunday, he added.
"The express bus was on its way from Kelantan to Melaka when the victim, who is also a student at the state's teacher training institution, claimed to have been molested by the suspect when the bus stopped for rest at Ajil, Hulu Terengganu at about 4 a.m.
"As soon as the express bus arrived at Melaka Sentral, police apprehended the driver from Kota Tinggi, Johor, based on the information," he added.
He went on to say that the female student had filed a police complaint at the Melaka Sentral police station at lunchtime, and that the suspect had been held in the lock-up, with the matter being turned over to the Hulu Terengganu District Police Headquarters for further investigation.