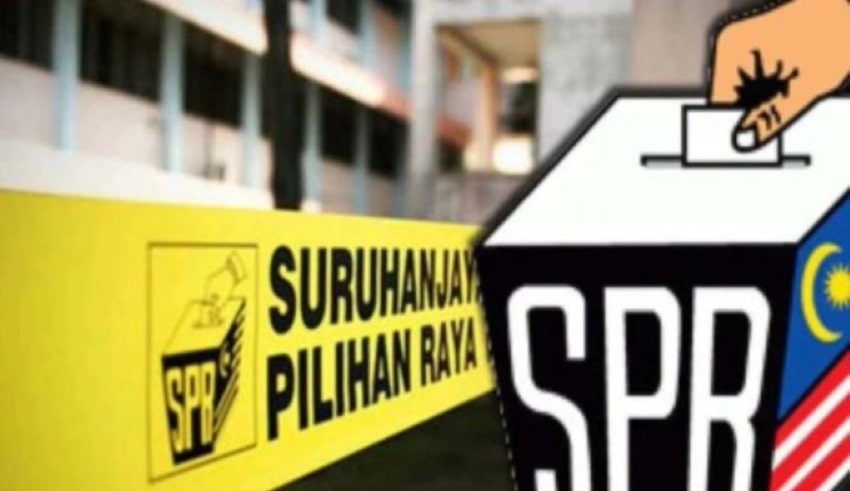 Malaysia – The Melaka state election early voting process is going well without any hitch after the early voting centres (PPAs) has opened in the morning.
Other than the special voting tent for voters who are displaying signs of Covid-19, further checking from news sites has revealed that the Election Commission (EC) has actually set up about two voting channels which are located at the Melaka Police Contingent headquarters (IPK) in Ayer Keroh.
During the voting procedure, voters are required to have their body temperatures checked, and they must also scan the MySejahtera QR Code, sanitize their hands, and maintain physical distancing from the other voters in line.
Whereas, at the Melaka Police IPK, there are about 739 police officers who have enlisted as early voters, and they will vote in four allotted slots before the registration closes at late afternoon.
Bukit Aman Management Department director Datuk Zaini Jass as well as Melaka Police commander Datuk Abdul Majid Mohd Ali were also seen at the PPA.
Datuk Seri Micheal Gan Peng Lam, a Perikatan Nasional candidate, was also present there.
Related Posts
Moreover, Datuk Abdul Ghani Salleh, the Election Commission (EC) chairman has showed up at the PPA at 9.35 a.m. and was briefed by Abdul Majid before having the health screening counter and the voting area inspected.
The two PPE-clad health professionals were also on constant alert at the PPA and have yet to discover any symptomatic voters.
Meanwhile, Major General Datuk Tengku Muhammad Fauzi Tengku Ibrahim, the Commander of the 3rd Infantry Division, voted at the PPA located in Sekolah Kebangsaan Kem Terendak 2 in the morning.
At 10.15 a.m., Barisan Nasional candidate for Sungai Udang, Datuk Seri Mohamad Ali Mohamad, has paid a visit to the PPCA. And as of 11 a.m., the EC reported that voter turnout had reached 39%.