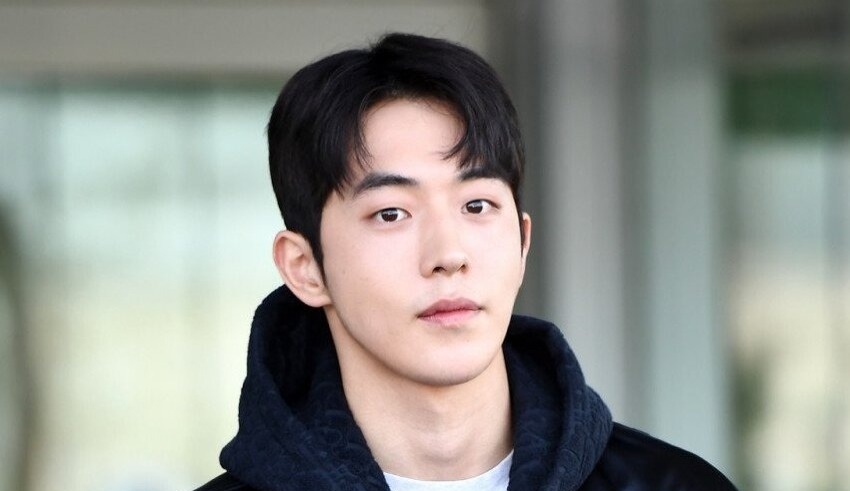 Nam Joo-hyuk, a popular actor in South Korea, is getting ready to report for his required military duty in the month of December.
On Monday, October 17, the actor's management company, Management SOOP, issued a statement confirming the news. According to a source from Soompi, the record label stated that "even if he does have to [enlist] in December, the precise date has not been established since he has yet to be sent a draft notice." This is the reason why the exact date has not been fixed.
Due to the fact that he will soon be enlisting in the military, Soompi stated that the actor will allegedly wrap up production for his Disney+ series Vigilante by the middle of November. October is the month that will also see the premiere of his film Remember in theaters.
He is well recognized for his appearances in the television series Weightlifting Fairy Kim Bok-joo, The Bride of Habaek, Start Up, and Twenty-Five Twenty-One. Nam Joo-hyuk is currently 28 years old.
Keep Reading
Who is Nam Joo-Hyuk?
Nam Joo Hyuk has won the hearts of many fans of Korean dramas all across the world during the course of his career, thanks to roles in shows such as Weightlifting Fairy, Kim Bok Joo, and the continuing series Start-Up on Netflix. The actor, who used to be a model, is steadily gaining a following thanks to his striking good looks and impressive acting abilities. He is also scheduled to appear in a number of forthcoming television series and films, which should help him win over even more followers.
The actor, who is 1.87 meters tall, participated in basketball for three years while he was in middle school. His hopes of making it onto the national squad were dashed, however, when an injury to both of his legs necessitated surgical intervention. As a result, his hopes were never realized.
However, this did not prevent him from continuing to enjoy the sport he was so passionate about. In 2017, he appeared on an edition of the Korean variety show Infinite Challenge, which was when he had the chance to finally meet Stephen Curry. Even in a one-on-one contest against an NBA great, he was able to come out on top.
After Nam Joo Hyuk relocated to Seoul, he participated in the modeling competition Top Model, which he ultimately won. After that, he became a student at a modeling school while simultaneously signing a contract with YGKPlus, the modeling management division of YG Entertainment.
Nam Joo Hyuk made his debut as an actor in the Korean television serial The Idle Mermaid, also known as Surplus Princess, in the year 2014. Aileen, a mermaid, spends the most of the episode looking for a human male who will fall in love with her so that she may transition into human form. Big is a computer whiz who lives in the excess home where Aileen works, and Nam Joo Hyuk plays the supporting character of Big in this drama.