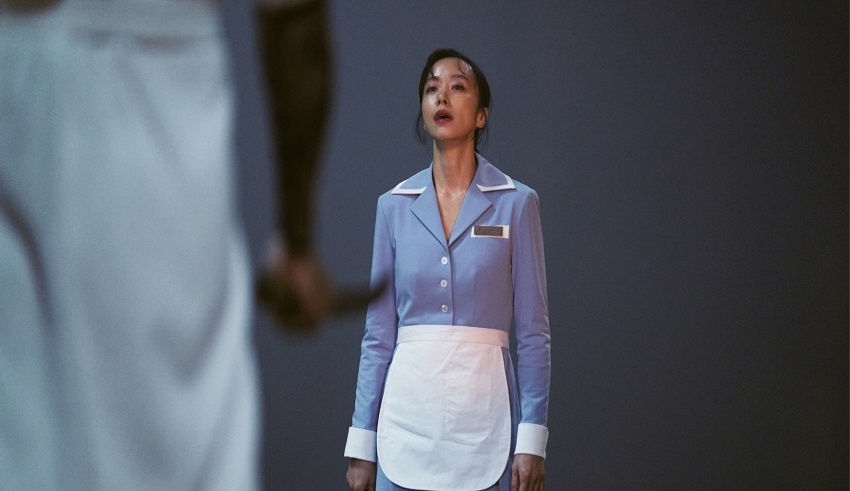 After watching John Wick: Chapter 4, if you desire more action, Netflix's newest film Kill Boksoon is just what you need.
The film follows elite assassin Gil Boksoon as she approaches the end of her contract with top murdering agency MK Ent in a world akin to John Wick where assassins work for firms and must comply by laws.
Boksoon finds murdering to be simple, but raising her adolescent daughter Jae-young is not at all straightforward. Although you won't be surprised to learn that her final job doesn't quite go as planned, she intends to retire in order to repair her relationship with her daughter.
Ending of Kill Boksoon
There are three guidelines that any killer agency must abide by in the realm of Kill Boksoon: "You must never undertake shows sanctioned by your company; you must never kill kids; you will only embark on shows [assassinations] sanctioned by your company."
Boksoon and Cha Min-kyu, the chairman of MK Ent and the assassin who faked her father's demise, are the only two grade-A assassins employed by the company. Boksoon actually caused her father's chair to fall from under his feet.
Boksoon does a grade-A assassination for her final project in order to orchestrate the death by suicide of a student who is, critically, not a minor. Boksoon learns the target is the son of Senator Oh Jeong-sik when she appears on the "program" with MK "intern" Kim Young-ji.
The senator, who is now running for prime minister, is embroiled in controversy after being charged with using false information to gain his son admission to a university. He hired MK to kill his son in order to save face, but Boksoon decided against it due to MK's complicated connection with her own daughter.
It indicates that Boksoon has violated the law (specifically, rule 3), but she assures Chairman Cha that she will take a new contract provided he acknowledges her failure and certifies that the senator's son won't be murdered by another person.
Cha Min-hee, director of MK, is Chairman Cha's sister and disapproves of both this and Boksoon's influence on her elder brother. In exchange for a grade A promotion, she blackmails MK assassin Han Hee-sung, who had been performing illegal "shows," into killing the senator's kid.
Since they are at the neighborhood hangout for assassins, Director Cha gives any other assassin the option to work at MK provided they kill Boksoon instead, aware of the threat Boksoon poses. Director Cha orders Hee-sung to kill Boksoon.
Keep Reading
Young-ji assists Boksoon in killing all of the other assassins, including Hee-sung. Sadly for Boksoon, this implies that when the other businesses find out she killed their assassins, they will come after her.
But, Chairman Cha has a scheme to blame Hee-sung for everything, so he murders Young-ji to silence any witnesses. He also makes it plain to all the other businesses that, as the head agency, MK, he has virtually unrestricted power, and he murders the head of another business to demonstrate this.
He had no idea that Boksoon would find out that he had murdered Young-ji as a result of Director Cha's boasting. Boksoon assassinates Director Cha and issues a "bloody knife" (technically, a "bloody pen") letter to Chairman Cha, thereby laying down the challenge in the fictional universe of the film.
After a confrontation with Chairman Cha in his office, Boksoon realizes that she will die in every scenario she plays out. She has been an excellent assassin because she can predict her adversary's moves, which is essentially her superpower.
She taunts Chairman Cha, saying she knows his weakness is her, rather than facing him directly. Boksoon is able to deliver a lethal blow because of his distraction, but Chairman Cha has the last laugh when he reveals that her daughter has observed the entire incident since she was given an iPad with a video of the office.
Jae-young, Boksoon's daughter—who, based on the movie's implications, may possibly be Chairman Cha's daughter—had no idea what her mother did for a living. We're left to question if Jae-young actually watched the broadcast when Boksoon arrives home because she appears very unconcerned about everything.