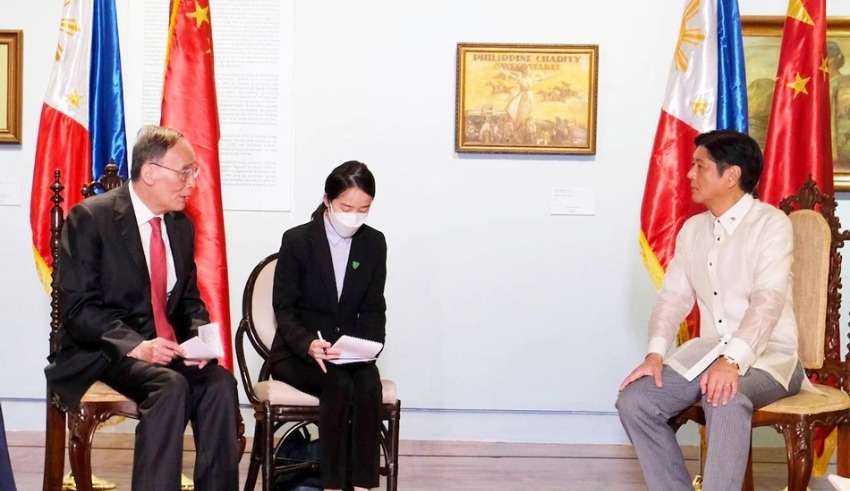 MANILA: Ferdinand Marcos Jr., the son of Philippines President Ferdinand Marcos, said on Tuesday (July 5) that he wanted relations with Beijing to be about more than just their dispute over the South China Sea, and he emphasized the importance of multilateral engagement in dealing with problems.
Before Chinese Foreign Minister Wang Yi's visit to Southeast Asia, Marcos told a press conference that the two countries' relationship had more than one dimension.
By working to "resolve the difficulties that we have," Marcos said he hoped that relations could be restored after years of maritime disputes, with space for new areas of cooperation, such as military exchanges.
Related Posts
At the same time, Marcos must strike an uneasy balance between expanding trade with China and preserving tight relationships with the United States, a former colonial power that still wields considerable influence in the Philippines.
There have been indications that the new Philippine president intends to strengthen relations with China, but at the same time, has sworn to protect the country's national interests.
When it came to the South China Sea dispute, Marcos pledged to take a bilateral approach with China throughout his campaign.
There has to be more global interaction, particularly the Association of Southeast Asian Nations (ASEAN), he said on Tuesday.
It was also stated that "essential actors in regional geopolitics… because they are stakeholders" in the Asia-Pacific area were leaders.