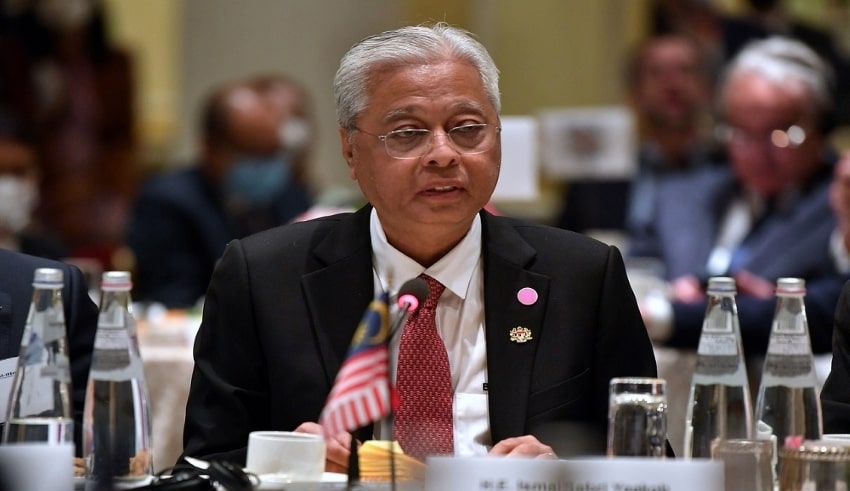 Malaysia – The Prime Minister of Malaysia, Datuk Seri Ismail Sabri Yaakob, met with top executives from big American corporations.
Microsoft, Google, Tesla, Boeing, IBM, Texas Instruments, GE Aviation, ConocoPhillips, Ford, National Instruments, Infineon, Micron, and Insulet were among the firms who participated.
During the hotel's meet and greet business session, Ismail Sabri interacted with them.
The prime minister came on a four-day business visit to the United States on Wednesday.
Among the top American officials were the president of Boeing for Southeast Asia, Alexander Feldman, the head of federal policy at Tesla, Hasan Nazar, and the vice president of public relations at Micron, Courtney Geduldig.
Other participants were Cisco's president for Asia Pacific, Japan, and China, Dave West, Google's vice-president for government affairs and public policy, Karan Bhatia, and Texas Instruments' vice-president and global head of government relations, Steve Bonner.
Saya bertemu dengan pegawai-pegawai kanan syarikat utama Amerika Syarikat pada Khamis (Jumaat di Malaysia). pic.twitter.com/bu4brH0Iuz

— Ismail Sabri (@IsmailSabri60) May 13, 2022
Foreign Minister Datuk Seri Saifuddin Abdullah and Senior Minister of International Trade and Industry Datuk Seri Azmin Ali were also present.
He witnessed, among other things, the exchange of a memorandum of understanding between Malaysia's Human Resource Development Corporation (HRDC) and three American entities, namely the World Innovation, Technology and Services Alliance (WITSA), Accenture PLC, and the Human Resource Certification Institute (HRCI).
Related Posts
The Prime Minister also witnessed the handover of a Letter of Intent (LOI) by Malaysia's MyDigital Corporation to four American companies, namely Cisco Systems Inc; Intel Corporation; Microsoft Corporation and Micron Technology Inc, as well as the handover of a letter of approval from the Malaysian Investment Development Authority (MIDA) to Advanced Micro Devices Inc for the company's expansion in Malaysia.
Later, Datuk Shahul Dawood, chief executive officer of HRD Corp, told Malaysian media that the three MOUs it signed will allow for improved training for Malaysians.
"Their (American) knowledge and training modules are content-rich and include the newest technology, which is essential for talent development. Such exposure will increase the demand for our personnel locally and globally, he added.
Gardiner Hempel, secretary of the HR Certification Institute, said that the organization is eager to assist in the cultivation of Malaysian talent across all sectors.
Dr. James Poisant, secretary general of the World Information Technology and Services Alliance (WITSA), said that their training focuses on how technology may assist in enhancing the quality of human existence.
He said, "It is how to assist individuals to their advantage."
Allison M. Hord, managing director of Accenture, said that her organization was eager to provide Malaysia with reskilling and upskilling training.