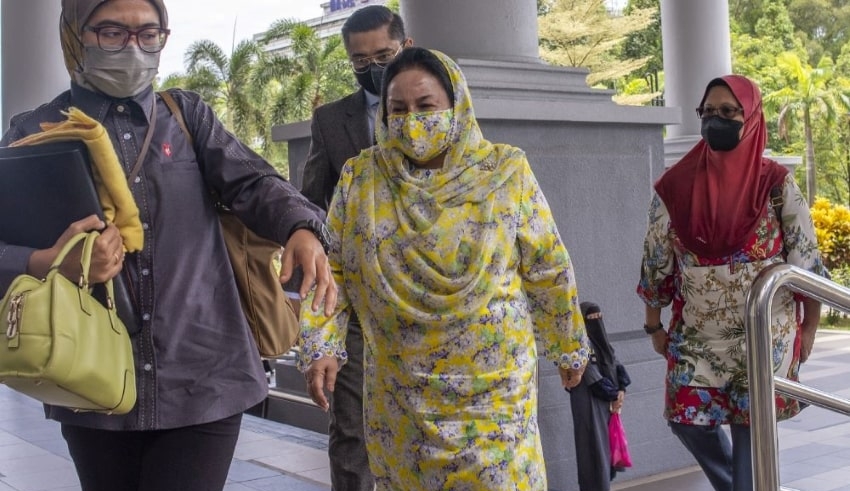 Malaysia – The prosecution said that Datin Seri Rosmah Mansor's second attempt to remove Justice Mohamed Zaini Mazlan from the case was an abuse of judicial procedure.
Former Federal Court judge Datuk Seri Gopal Sri Ram, the case's main prosecutor, said Justice Mohamed Zaini had already refused a similar appeal (to remove him as the trial judge), thus this was just a repeat effort.
"Messrs Geethan Ram filed the prior recusal motion, and now a new business has filed the same relief, therefore we will see the same application next time.
"It is a misuse of the judicial process since Your Majesty ruled on the identical case last December. "This application is a bust," Sri Ram stated.
This is the second time Rosmah has submitted the application after Judge Mohamed Zaini, who is also the judge in Rosmah's solar hybrid case trial, denied her request to disqualify him last December 14.
Related Posts
In his ruling on that day, Justice Mohamed Zaini stated he took care not to prejudice Rosmah in the money laundering case by referring to her comments in the solar case since a court must assess the evidence against the accused individually and independently.
"What I discover in the solar case stays there. "It is my solemn obligation, or any judge's duty, to guarantee that the accused, or any accused, is tried fairly," he stated.
Rosmah's lawyer, Datuk Firoz Hussein Ahmad Jamaluddin, disputed the prosecution's claim that the current application misused the judicial process (risk of bias).
He claimed that Justice Mohamed Zaini's involvement in various criminal cases involving Rosmah's family, including Najib, rendered him unable to carry out his judicial duties without biasing his client.
Even those taught to be independent and fair-minded must recognize 'human weakness,' since a judge is a person, he noted.
And that Justice Mohamed Zaini's participation in many cases involving Rosmah might lead to a miscarriage of justice, lowering public faith in the court and its administration.
On March 21, Justice Mohamed Zaini will rule.
Rosmah, 70, is charged with 12 counts of money laundering and five counts of failing to report her income to the Inland Revenue Board (LHDN).
Between December 4, 2013 and June 8, 2017, at Affin Bank Berhad's Bangunan Getah Asli branch on Jalan Ampang, and between May 1, 2014 and May 1, 2018, at LHDN's Kompleks Bangunan Kerajaan on Jalan Tuanku Abdul Halim.