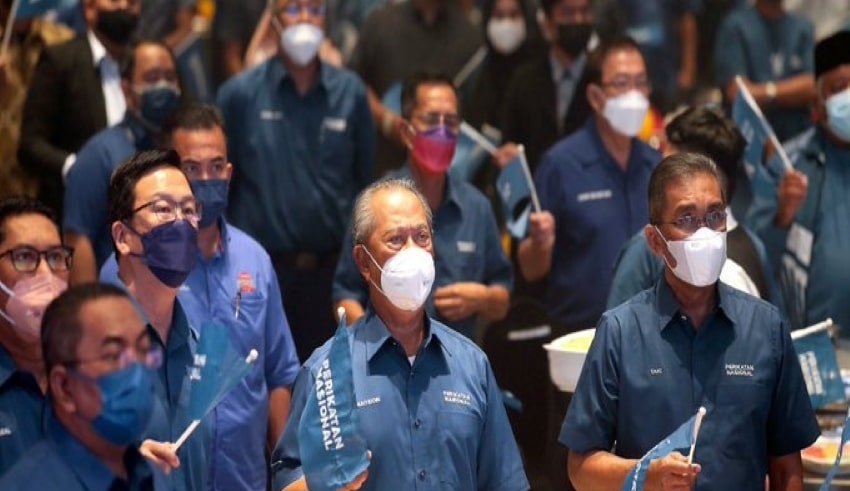 Malaysia – As the fifth day of the Perikatan Nasional (PN) campaign for the Johor state election approaches, numerous grassroots activities are being undertaken.
Tan Sri Muhyiddin Yassin, the party's chairman, stated that during on-the-ground operations with the candidates, he found the local communities' acceptance of PN, which includes Bersatu, PAS, and Gerakan in the Peninsula, to be extremely promising.
"(The momentum) is good, but we've only just begun. After the nomination of candidates, we'll ramp it up at every level. We've established central and zonal operations rooms at the zone level, and we have directors monitoring the situation in every state constituency where we're running, as well as intervention actions to improve the situation."
"Although it is claimed that Johor is an Umno stronghold, when they (the locals) see me, they have faith in PN," he remarked after visiting with the Chinese community in the Gambir state constituency yesterday.
Related Posts
The Bersatu president said that PN intended to revitalize Johor's economy by focusing on growth while also forming a clean, efficient, and principled state administration.
"Tomorrow, I'll travel back to Johor Bahru, where all of our candidates will take an oath that they will not be engaged in corruption or abuse of authority," Muhyiddin, who is also the head of the National Recovery Council, said.
Muhyiddin disputed the charge made in a letter to Johor electors by Parti Pejuang Tanah Air (Pejuang) chairman Tun Dr Mahathir Mohamad that connected him (Muhyiddin) to hindering attempts to convict Pekan MP Datuk Seri Najib Razak.
"What have I done to hinder attempts to prosecute Najib?" I stood up to them, which is why I lost, and I'm not willing to accept what has been done in terms of depravity, corruption, and power abuse. The courts will rule, and it will no longer be a political problem, but rather a legal one," he stated. Dr Mahathir alleged in his letter that Muhyiddin turned his back on the people and Pakatan Harapan allies in order to pursue his dream of becoming Prime Minister