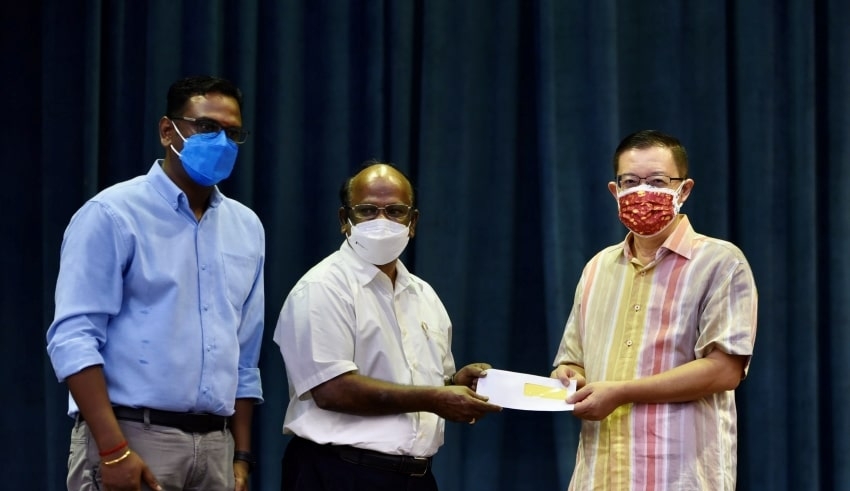 Malaysia – On February 20, DAP announced it supports the National Recovery Council's (NRC) recommendation to restore international borders on March 1 in order to assist the country's economic recovery and create new employment possibilities.
Lim Guan Eng, the party's secretary-general, said that the party is prepared to set aside political differences in order to satisfy the NRC's demand, which would be in line with current international health regulations.
"Normalization of social contact and the return of commercial engagement will aid in the recovery of the economy and the creation of new employment prospects, particularly in the travel and tourism industry."
"This would also signify the beginning of a new phase of the Covid-19 pandemic as it becomes endemic, as well as an acknowledgment that we must coexist with Covid-19." "With Covid-19 becoming endemic, there is no need to postpone reopening borders when many neighboring nations are doing so despite rising infection rates," the DAP senator said in a statement.
Related Posts
Any delays in reopening the crossings, he claimed, will simply hurt Malaysia's economy since the government had "proved unsuccessful in combating Covid-19."
He also suggested that the government devote more resources to expanding Covid-19 Intensive Care Unit (ICU) capacity in the event that the number of Covid-19 cases skyrocketed, citing the fact that Malaysia has the highest death rate per capita in the Asean and East Asian regions, with 972 deaths per one million people.
"While we must be harsh on Covid-19 and the threats it poses, we must not be dictated to until our lives and livelihoods are disturbed by a viral pandemic that is slowly becoming endemic, similar to the ordinary flu."
"Like many of our neighboring nations, we must embrace, adapt, and not be afraid to live together with Covid-19," he stated.
Malaysia's Health Minister, Khairy Jamaluddin, allegedly claimed yesterday that the country's borders might be completely reopened in the second quarter of this year, but the prime minister will announce the exact date.
He was also cited as adding that the Health Ministry would require two weeks to develop the SOPs for the border reopening, and that the crossings would not necessarily reopen immediately after the proposed SOPs were finalized.
The National Recovery Council, led by Tan Sri Muhyiddin Yassin, requested on February 8 that Malaysia's borders be completely opened as early as March 1 without the need for obligatory quarantine, but with Covid-19 testing necessary prior to departure and upon arrival in Malaysia.
Prime Minister Datuk Seri Ismail Sabri Yaakob stated last week that the Health Ministry has been given two to three weeks to make its recommendation to the Cabinet, which would decide whether to completely reopen Malaysia's borders or reopen with limits concerning certain nations.