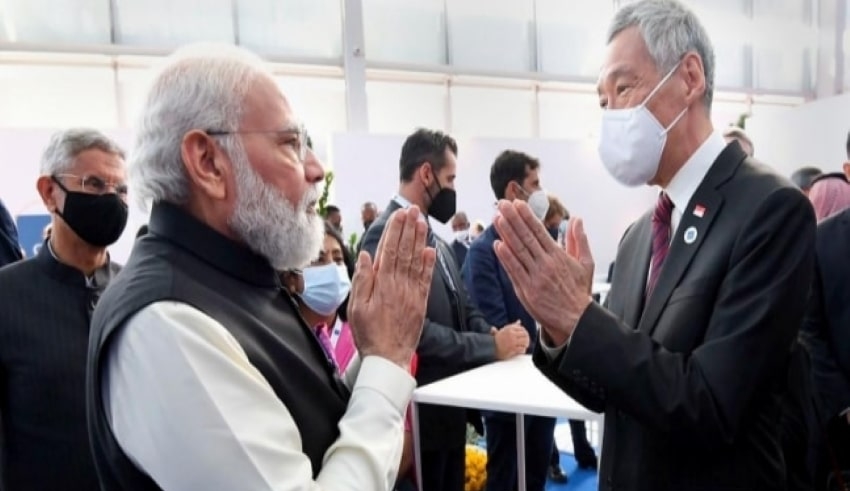 Last updated on October 25th, 2022 at 06:56 pm
India – An Indian official said that India has lodged a formal complaint with Singapore over a comment made by the country's prime minister regarding the number of Indian legislators facing criminal charges, marking a rare case of disagreement between the Asian allies.
In Singapore's parliament on Wednesday, Prime Minister Lee Hsien Loong made the comment while participating in a discussion regarding allegations of lying leveled against a member of the opposing party.
In reference to legislative norms, Lee brought up India, implying that the country has suffered a decrease since Jawaharlal Nehru became the country's first prime minister after independence from Britain in 1947.
According to Lee, who was referring to India's lower house of parliament, "Nehru's India has become one in which about half of the MPs in the Lok Sabha [the lower house of parliament] have criminal accusations pending against them, including counts of rape and murder."
He did, however, point out that many of the allegations were driven by political considerations.
Related Posts
According to Indian media, Singapore's ambassador has been called to the foreign ministry to explain his country's actions.
Although the Indian government refused to respond, a senior official there expressed displeasure with what the Singapore leader stated.
"The Prime Minister of Singapore's words were uncalled for," said the official, who asked not to be named because the situation was sensitive.
"We have brought the situation to the attention of the Singaporean authorities."
Lee's office said that it had nothing else to say.
The countries of India and Singapore are both former British colonies that have been strong partners for many years.
The major opposition Congress party in India, headed by Nehru's great-grandson, Rahul Gandhi, took advantage of the occasion to praise the former prime minister and poke fun at his opponents.
According to a statement released by Congress on Twitter, "Nehru's magnanimity continues to inspire global leaders even now."
"May God have mercy on those here at home who do not have the foresight to see him as the wonderful leader he was."