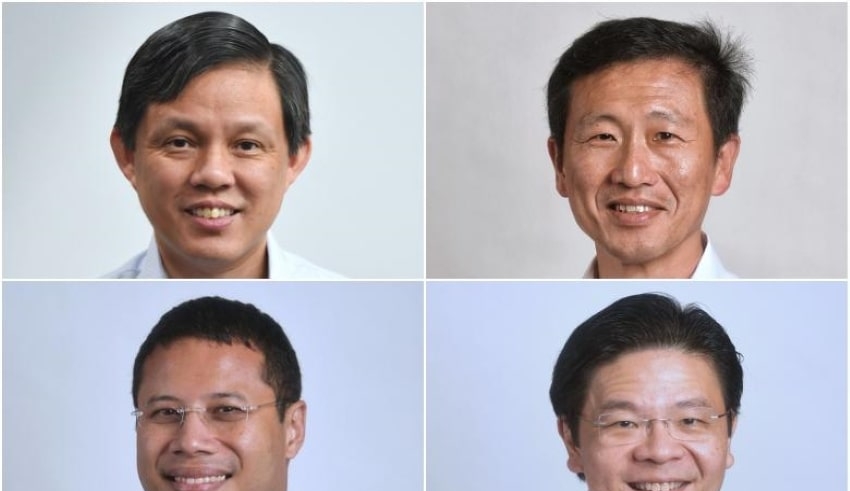 Singapore – According to a governing party Member of Parliament, the PAP must quickly pick the future Prime Minister (PM) and Deputy Prime Ministers (DPM) in order to give them the maximum amount of time feasible before taking over as Singapore's leader.
"We can have all the appropriate fiscal policies in place and the fortitude to carry them through, despite the pain and pinch," Christopher de Souza said in Parliament during a discussion on Budget 2022.
"To ensure the achievement of Singapore's long-term ambitions, such as those outlined in this year's Budget, Singapore needs a long-term leadership succession plan."
De Souza, a Member of Parliament for the Holland-Bukit Timah Group Representation Constituency, added that while Singapore currently has a strong leadership, it is critical for the country to demonstrate to the world that it can manage a leadership succession plan in the midst of the Covid-19 pandemic.
Related Posts
After all, Singapore's predictable political climate — as a result of the country's democratic transition — instills trust in many international corporations to invest long-term in its company, human capital, and infrastructure, he observed.
"Let us demonstrate to the rest of the world what Singapore is made of. We may choose a future leader and a core team in the midst of a crisis to guide Singapore through its next chapter and beyond. That demonstrates to the world our fortitude," he remarked.
DPM Heng Swee Keat, who was generally regarded to be the next in line for the job of Prime Minister, stated in April that he would withdraw from consideration. Since then, no pronouncements about Singapore's political succession have been made.
de Souza recognized that selecting the correct leader is constrained by factors such as age, political experience, and situations beyond one's control.
However, he said that the most critical trait a leader must possess is the capacity to unite the whole team.
"My argument is that you, the 4G, may select someone who is not necessarily the most intelligent," he remarked, referring to Singapore's fourth generation of political leaders.
"However, you must find someone who is the greatest fit to bring the team together."
He also added the qualifier: "Now, please do not misunderstand me. I, for one, have no desire to be Prime Minister. The point I'm making here, and the purpose of my speech, is for us in Parliament to demonstrate to the world that we can even sort out the succession plan in the midst of a pandemic.