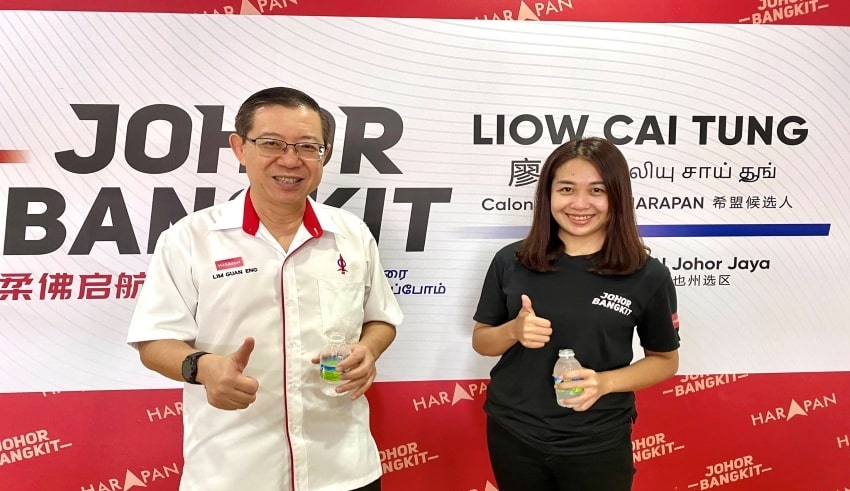 (C) Lim Guan Eng / Twitter
Malaysia – Former Bank Negara Malaysia (BNM) governor Tan Sri Zeti Akhtar Aziz and other individuals were revealed in the recent 1MDB trial, and DAP secretary general Lim Guan Eng requested Malaysian authorities to undertake a complete probe against them.
According to a report by news portal Free Malaysia Today, this came after former banker and prosecution star witness Tim Leissner testified in a US court that Zeti's husband Datuk Tawfiq Ayman was bribed to get BNM to approve a "overnight" foreign exchange transfer of US$1 billion (RM4.9 billion) from 1MDB to PetroSaudi International (PSI).
"I believe we should allow a complete inquiry to be conducted, not just into Zeti's case but also into the other allegations, such as the use of 1MDB funds to purchase a US$10 million property in London in order to end an alleged personal affair with a Malaysian woman."
He was cited as stating, "It's shameful behavior for a foreigner to spend our money to fix his personal concern with a woman."
Tawfiq, on the other hand, denied receiving bribes from former Goldman Sachs personnel, as revealed in the current US corruption prosecution of Malaysian former banker Roger Ng, who is tied to the 1MDB controversy..
Related Posts
In a US court, Ng is accused of bribery and money laundering in connection with funds misappropriated from 1MDB.
Leissner pled guilty to identical charges in 2018 and was fined US$44 million.
In 2009, 1MDB signed an oil exploration agreement with PetroSaudi.
According to US officials, US$700 million of 1MDB's $1 billion infusion went to Good Star Ltd, a business owned by Low Taek Jho, also known as Jho Low.
In response to Leissner's evidence, Bank Negara said that all investments made overseas by Malaysian residents are subject to the Exchange Control Act (ECA) 1953, which was in effect previous to 2013, and has subsequently been superseded by the Financial Services Act (FSA) 2013.
Meanwhile, according to Bloomberg, Leissner testified to a US court that he used money from 1MDB to purchase a US$10 million mansion in London for his then Malaysian sweetheart, Datuk Rohana Rozhan, who was the CEO of Astro Malaysia Holdings Bhd at the time.
Rozana had threatened to disclose Leissner's connection with 1MDB, according to US prosecutor Drew Rolle.