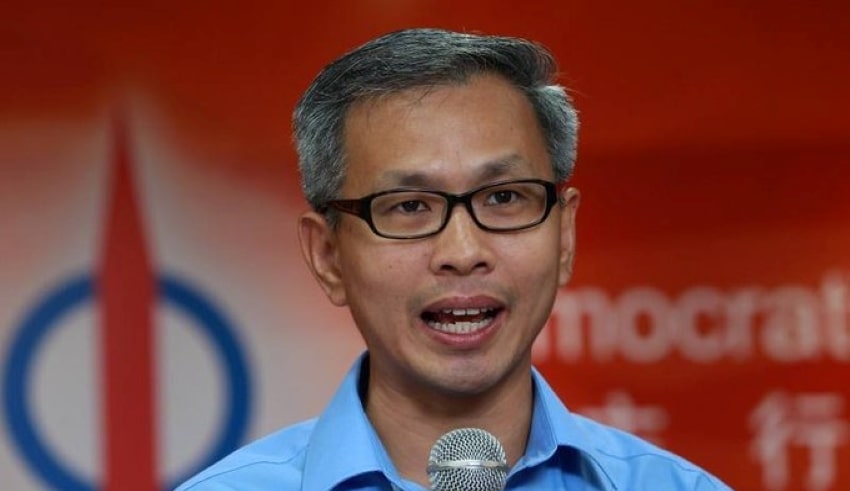 Malaysia – According to Damansara MP Tony Pua, Datuk Seri Najib Razak is merely making a fool of himself by litigating his 1MDB case in Parliament and attempting to transfer responsibility to later administrations.
According to the DAP National Publicity Secretary, Najib's most recent appearance was only yesterday (March 3), when he questioned why his successors did not pay off 1MDB's debts ahead of schedule to save money on interest payments.
He alleged that monies collected from Goldman Sachs, the US Department of Justice, Ambank, KPMG, and Deloitte might have been used to pay 1MDB debts.
"Najib believes that redeeming bonds on the bond market is equivalent to paying off his bank debt. Except it isn't, which is why it's referred to as a bond rather than a bank loan.
"If Najib had kept his mouth shut and sought counsel first from his former Goldman Sachs bankers, they would have educated him that early redemption of bonds is unusual since it is usually quite expensive," said Pua in a statement today.
Related Posts
The government's ability to save interest costs via early redemption is improbable, according to Pua, since if the government sought to purchase or redeem the whole bond issue, the premium to be paid would skyrocket.
"From a financial standpoint, the only time it may make sense for the government to redeem the notes early is if the bonds are selling at a considerable discount in the bond market. The government might then conceivably attempt to acquire the bonds for less than their face value.
"However, in actuality, if the market learns that the government is buying back bonds on the market, the price of the bonds would skyrocket once again." Regardless, given all of 1MDB's bonds are now trading at a premium to their face value, this prospect is irrelevant," he added.
Najib said in Parliament on March 2 that the government has not utilized a single sen of public cash to settle the main amount of 1MDB loans.
He claims this is because Goldman Sachs, audit companies KPMG and Deloitte, AmBank, and the US Department of Justice (DoJ) have all returned RM23 billion in 1MDB monies to Malaysia.
Najib's allegations, according to Finance Minister Datuk Seri Tengku Zafrul Abdul Aziz, are "baseless," and the federal government would begin paying the main debt once the sovereign fund's and its subsidiaries' bonds expire, at least two of them by May this year. The debt service will be paid until the year 2039.
Former finance minister and DAP secretary general Lim Guan Eng earlier said that the government had already returned RM13.3 billion of 1MDB's debt.
Despite the current and past finance ministers' denials, he maintained Wednesday that the government did not take a single sen from taxpayers to settle the principal amount of 1MDB debt.
Najib claimed that a portion of the loan had been repaid by the sale of 1MDB's own assets, which included RM10 billion in IPP businesses and an RM2.6 billion block of land in Penang.