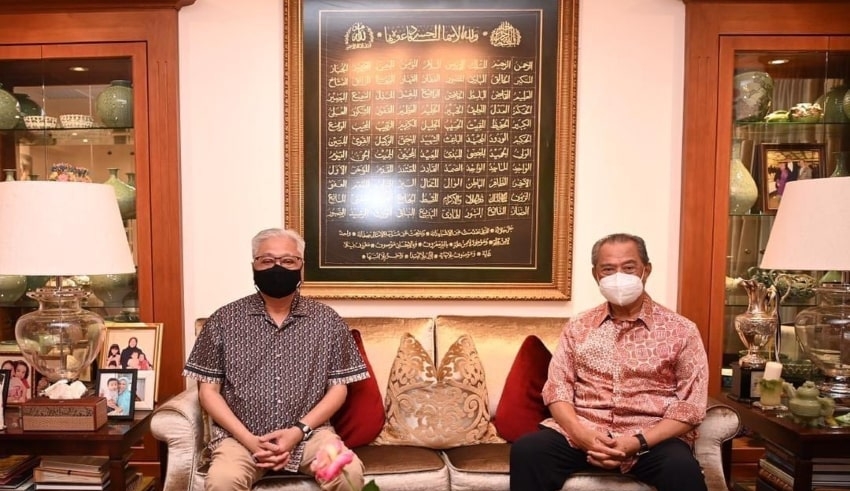 (C) Muhyiddin Yassin / Twitter
Malaysia – As he joined the morning throng of voters who got out early to cast their votes, Perikatan Nasional (PN) leader Tan Sri Muhyiddin Yassin expressed optimism about his coalition's prospects in the upcoming Johor state election.
The Pagoh MP, who is not running for a state seat this time, came at the SMK Sri Muar polling station in a Toyota Vellfire with his wife Puan Sri Noorainee Abdul Rahman at 9.10 a.m. to cast his vote.
"We will accept the decision," he told reporters just outside the voting center after casting his ballot.
He also said that he voted for Abd Aziz Talib, the PN's candidate for the Maharani state seat, since he didn't want to keep it a secret, despite his right to do so.
This time around, Maharani is one of the most fiercely fought state seats in Johor. Aside from the PN candidate, five additional candidates have entered the race.
Noor Farah Shamsuddin represents Barisan Nasional, while Nor Hayati Bachok represents Pakatan Harapan. Riad Ahmad of the Parti Pejuang Tanah Air Malaysia, Ahmad Hasni Asmui Md Salleh of the Parti Bangsa Malaysia, and independent candidate Lim Kin Joo are the other candidates.
Related Posts
Muhyiddin seemed to be in good spirits and even took the time to engage in some lighthearted banter with the reporters.
"I was informed that Muar has been congested since yesterday." This might be a positive indicator.
"This is significant to me because a low voter turnout will not represent the reality of the people's desire for a new state administration," he said.
He also used the occasion to encourage Johoreans who are eligible to vote to get out and cast their ballots so that the new state government reflects their wishes.
Muhyiddin is also the head of Parti Pribumi Bersatu Malaysia, which, together with Islamist party PAS and Chinese-majority Parti Gerakan Rakyat Malaysia, forms the PN alliance.
With Covid-19 still in place and the necessity to respect the democratic process, the polling center followed rigorous adherence to standard operating procedures (SOP).
Two officials wearing full PPE will sanitize the ballot boxes, voting booth, and common voting area hourly to guarantee they are free of any contamination, according to current SOP.